Local
Boston to Set Record for Most Dollars Spent on Snow Removal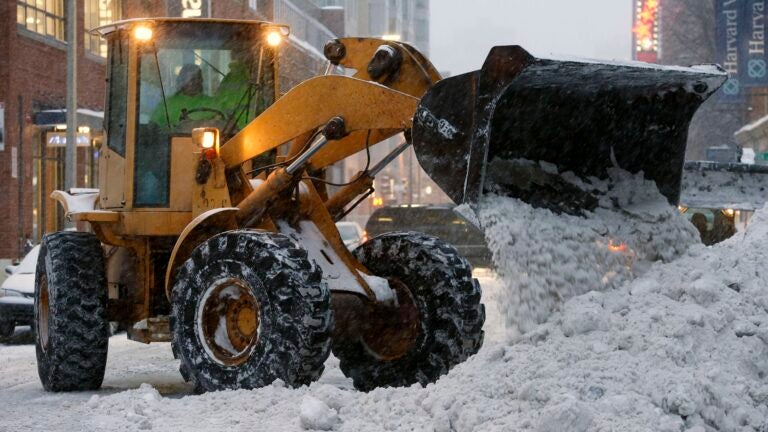 While this winter's snowfall total inched up to become the second-highest in Boston's recorded history, the city has already set one record: the most money ever spent on snow and ice removal.
Mayor Marty Walsh said the city has spent an estimated $35 million on snow removal already, almost double the allotted total of $18.5 million. A spokesperson for the mayor's office confirmed that the $35 million estimate would be the highest figure ever spent on snow removal in the city's history.
And it's not particularly close.
From 2003 to 2013 (the years with snow removal budgets listed on the city's website), the most the city spent on snow removal was $22 million in 2005. The lowest figure was the $5.4 million cost of the 2011-12 winter, one of the least snowy winters ever.
Overall, the average cost of snow removal from 2003 to 2013 was $14.4 million a year. The estimated $35 million cost this year would cost about 2.5 times more than the average. Keep in mind, we're still in mid-February.
In some ways, this year's overrun isn't as bad as 2005, when the city budgeted snow removal costs for $7.7 million and spent $22 million, almost three times as much. At the time, that deficit was part of a $2 billion budget for the entire fiscal year. Since then, the overall budget has ballooned up to $2.7 billion for this fiscal year, making the current snow removal deficit much more manageable.
Because weather is such a fickle beast to predict, the city often spends into a deficit to pay for the cost of snow removal. Those expenses include buying sand and salt, paying snowplow drivers, purchasing snow melters and other equipment, and financing overtime costs for some city personnel. As we previously covered, the city calculates its snow removal budget by taking the average of snow removal costs from the past five years.
Walsh spokesperson Bonnie McGilpin said in an email that at the moment, the priority is on getting rid of the snow, and the costs can be dealt with later.
"The City will continue to actively monitor costs, though the priority during emergencies is to manage snow removal, not account for costs in real time,'' she said.
McGilpin also said that a "modest amount'' of these costs could be reimbursed by the federal government down the road.