Local
This Is the Perfect Way to Channel Your MBTA Rage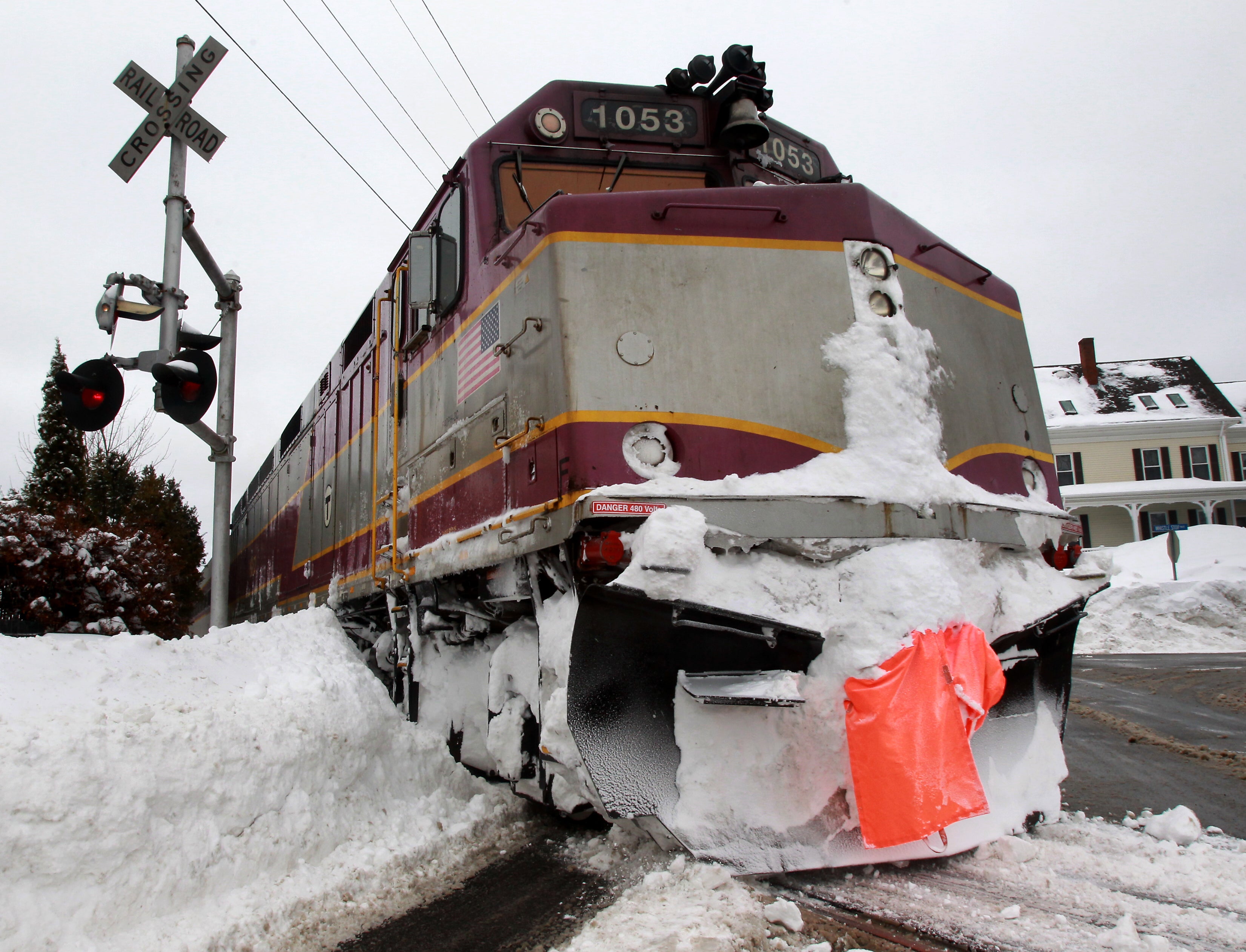 On Wednesday, February 11, the MBTA commuter rail's official Twitter account announced a 25 to 35-minute delay for the Fitchburg/South Acton line's 6:30 a.m. train. Commuter Eric P. Kraft, who usually catches the express in Littleton, joined thousands of angry Boston Twitter users to tweet a response.
Yet, unlike the typically heated batch of tweets, there was something different about Kraft's message.
Missing were the angry accusations and multi-syllabic expletives. Instead, the children's author and illustrator decided to compose his tweet in the form of a haiku—a traditional form of Japanese poetry.
[fragment number=0]
Little did Kraft know that what began as a simple means of stopping and thinking before tweeting would give Boston commuters a reason to laugh while waiting with stranded crowds at T stops throughout the region.
"I'd originally sent a couple of angry tweets to the MBTA before, but they didn't respond,'' Kraft tells BDCwire.
Considering the organization's ongoing war with winter, the lack of response isn't surprising. Click on almost any tweet posted by the @MBTA,@MBTA_CR,and @MBTATransitPD accounts, and you'll find a list of rage deeper than the near 100 inches of snow that Boston has seen this season.
Kraft's initial one-sided engagements boiled over when the Red line came to a complete standstill. To get to Kendall Square, his wife took the Fitchburg/South Acton train all the way into North Station and walked. The other option? Get off a stop earlier at Porter Square, then walk.
"I realized this wasn't productive, and that it just made me look like an asshole,'' says Kraft. "So I decided to be weird and write haiku.''
After his first poetic attempt garnered some response from friends and family on Facebook, Kraft decided to keep going:
[fragment number=1]
Since then, Kraft has published new haiku poems on a regular basis. Whenever he attempts his commute into Cambridge, his pencil, paper, and smart phone are always at the ready.
Within a few weeks, Kraft's haiku tweets were gaining dozens of likes, re-tweets, and followers, but they were spread all over his personal Twitter account. For a better sense of organization, he turned to Tumblr: "I wanted a place where it's all together, where I can refer people whenever they ask me where I publish my haiku. Then it doesn't get lost with other tweets about other things.''
So why, of all the non-volatile forms of 140-character based communicative styles available to him, did Kraft settle on haiku?
"In 2011, I wrote a haiku a day and later published a collection of the best ones,'' says Kraft. "There's just something calming about it. After all, its original intent was to create a kind of reverential poem about nature.''
Given the day-to-day skirmishes fought by MBTA officials and commuters against the weather and each other, it's no wonder Kraft latched onto the poetic form's calming character. Still, he can't help but laugh about it: "It's hilarious and depressing that this ancient, sacred style of poetry is something we all learn in kindergarten because it seems so simple.''
Then again, Kraft's approach to MBTA-themed haiku poetry isn't necessarily just for laughs. Nor is it a form of distraction. Instead, he thinks it's not as easy as our elementary school teachers would have us believe.
"It's kind of like a puzzle, since you're trying to say what you want within a specific framework. How can I express what I'm trying to say within these constraints?'' asks Kraft rhetorically. Simple – you cut, and when you think you've cut as much as possible from the text, you cut some more.
The exercise involves as much mental discipline as passion, for the MBTA-commuting writer of haiku must express his or her emotions (most of them unpleasant) in a relaxing manner. So instead of joining the Boston Twittersphere's legion of anti-MBTA trolls, Kraft found a way to complain without complaint.
As a result, Kraft can take his mind of questions like, "Why is the train still sitting outside Lincoln 40 minutes later, and nobody's said a damn thing about it?'' Instead, he chooses to banter with the MBTA's social media team and any other commuters on Twitter willing to play along.
With spring approaching, many in Boston remain hopeful that the frequent blizzards and freezing temperatures will come to an end. And maybe, just maybe, the service on the T will return to some sense of normalcy. For despite his newfound popularity, Kraft doesn't want to write haiku about the MBTA forever.
"In some ways, it's a finite thing. Last night, my train home was perfectly on time from start to finish, and I was thinking, 'Aw crap, it's over!' Then I was delayed the next morning, and I'm like, 'Nope! I'm back in the race.'''
Since the MBTA won't be able to restore regular service until sometime in March at the earliest, the haiku poems aren't likely to stop anytime soon. Kraft even welcomes the possibility of collaborating with the MBTA and writing haiku for their official Twitter account.
If that happens, he'd prefer to work from home — the trains aren't too reliable.