Local
Town Meeting Day in Vermont Is a Big Ol' Heap of Democracy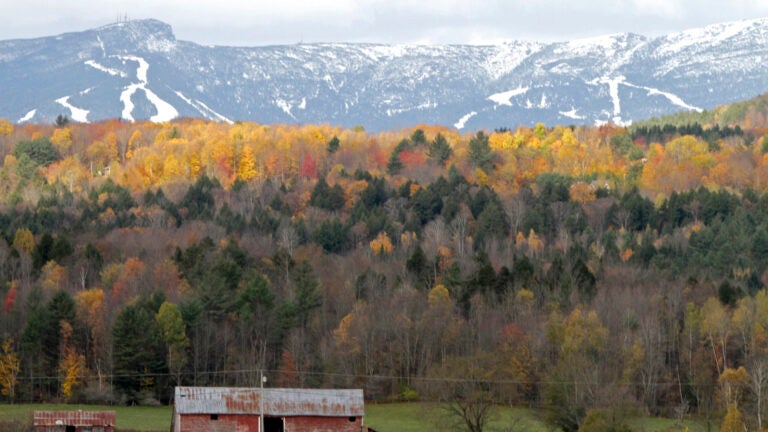 Tuesday was a state holiday in Vermont, to recognize the apex of municipal government in the Green Mountain State: Town Meeting Day. Across Vermont, nearly every community elected officials, deciding on an annual budget, and addressing other local issues. The tradition in Vermont dates back to 1762, and when it arrives the first Tuesday of every March, state government workers get the day off, legislators go home to their districts, and workers have the right to take an unpaid day off.
The classic picture of the New England town meeting, first painted in pre-Revolutionary times, features a population coagulating in a central spot, maybe it's some kind of cottage on a snow-dusted pasture, to discuss and debate town matters before opting how to move on them by a popular "floor'' vote—yea or nay?
In truth, this image of Vermont has already been functionally erased in a number of communities. In 45 cities and towns, town meeting has been reduced to an informational meeting ahead of the vote while the floor vote no longer exists, having been replaced by the "Australian'' or "secret ballot'' method. How does that differ from typical town elections? It doesn't, really: Voters head to the polls, check a box based on how they want to vote, and results are tallied. This is what we usually call a local election.
By contrast, 77 towns and cities still conduct all business by floor meeting. And 112 have adopted a hybrid model, holding a town meeting to discuss either the budget or local issues, or both, and figuring out who will hold elected office by the ballot.
The different methods each have their pros and cons, and therefore, their proponents and their critics. Voting by floor requires that anybody who wants to participate in town meeting has to show up to a designated place at a designated time in order to do so. Voting by ballot takes the public debate out of the mix. But it also opens things up for everybody, who may not want to skip out on work or can't find childcare to attend town meeting. Town meeting voter turnout in towns that only use floor votes was 14 percent in 2003, according to Vermont's Secretary of State office. It was 25 percent for ballot-based towns.
Susan Clark, the town meeting moderator in the town of Middlesex and co-author of a book on the state's town meeting-system, says that the data ignores that floor vote turnout tends to be more informed because it has been through the discussion that precedes it. She said that for the towns that have switched to the ballot, the informational meetings they hold ahead of Town Meeting Day—the numbers are not kept track of at the state level—is dismal. "Those 10 percent will really understand the (vote in question),'' she told Boston.com. "It's not just yes or no or a bottom line, but the content of the decision.''
This debate comes up every now and then in Vermont towns, as they consider switching their town meeting voting structure one way or another, at town meeting (naturally). From Boston, questions in Vermont about how to do town meeting in the first place seem more fun than any mayoral or selectboard race could hope to be.
Such questions came up multiple times last year in the tiny town of Calais. With a population of 1,607, Calais is a suburb of Montpelier that uses the ballot booth to decide on its elected officials but deals with everything else on the floor. Some in town want to go full bore, however. Vermont Public Radio reported in November on the passionate push by farmer Chris Lilley to move some town funding requests to the ballot. The special town meeting was called just eight months after annual Town Meeting Day, at which three separate questions that would have moved more issues to the ballot were rejected.
"It's a right to vote by (ballot),'' Lilley said. "Not just the lucky people, the working man. The working man has to work five days a week, seven days. … This is America. People need to vote. I want to see what the people look like that don't want to give the people the right to vote.'' At the special November meeting, the question was subject to a floor vote, and it came up short, losing 131-93, marking four losses for the Calais ballot box push in less than a year.
Calais didn't facing any similar questions on Town Meeting Day this year. To its west is Charlotte, however, a Burlington suburb with a population of about 3,500. Like Calais, it currently uses a hybrid system, using the ballot to elect people to office but putting the budget and other local issues to the floor vote.
On Tuesday, Charlotte looked to mutate things even further; last year, its voters passed an advisory article suggesting town officials discuss the town's budget at Town Meeting, where it can be adjusted based on public input, and then separately vote on the budget at the ballot "not sooner than five weeks'' later.
The reason to do so is seen in Charlotte's own turnout figures. In 2013, 7.3 percent of voters showed up for the floor vote at town meeting, compared to 38.7 percent who came for the issues on the ballot. As the The Burlington Free Press puts it, the new system would serve as "an attempt to preserve the direct democracy of Town Meeting Day while ensuring the greater participation of an Australian ballot.'' In other words, Charlotte would be able to eat its Town Meeting Day cake and have it, too.
However, Vermont law technically doesn't allow such a system without a new town charter approved by the state legislature, first. So this year at town meeting, Charlotte voters were tasked with the obvious follow-up: Should officials explore a new charter that would allow for the two-pronged town meeting approach to the budget, so that the budget can be subject to both forms of town meeting, which (by the way) voters at town meeting already opted for last year?
You follow? Voters did; they said yes, 124-51, and will be trying out a new take on town meeting. Clark, who studies these things, said she doubts the approach will boost voter turnout at Vermont town meetings. Voters may not feel like it's as important to go to town meeting to talk budget if they know they'll be voting on it in a month anyway, she said. "It's worth a shot, but I'm not really confident,'' Clark said.
Eh, it's all in the pursuit of a more perfect union. Happy Town Meeting Day Vermont!