Local
Tsarnaev Bought Milk After Marathon Bombing, Prosecutor Says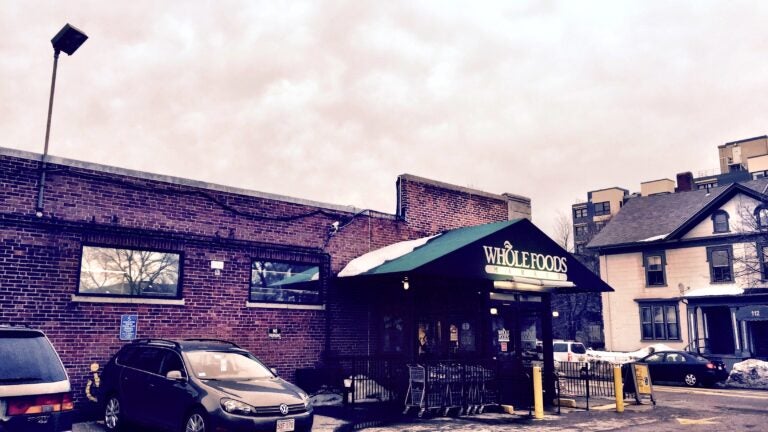 In the moments after two bombs went off near the 2013 Boston Marathon finish line, Sydney Corcoran, then 17, didn't think she was going to die, she "knew it.''
"My femoral artery was severed,'' she told the jury Wednesday at the opening day of alleged bomber Dzhokhar Tsarnaev's trial. " … I was bleeding out, and I had minutes.''
Rebekah Gregory remembers seeing body parts everywhere, including her own bones. Karen Rand McWatters told the jury she watched her friend Krystle Campbell die on the Boylston Street sidewalk.
As for Tsarnaev, then 19, after placing one of the backpacks with a pressure-cooker bomb that killed three and injured hundreds more, he was on his way to purchase a gallon of milk at the Whole Foods on Prospect Street in Cambridge, lead prosecutor William Weinreb said during opening statements.
Weinreb said Tsarnaev can be seen on the grocery store's surveillance footage. A store manager told Boston.com Wednesday, "We are not allowed to comment on it.''
In his opening comments, Weinreb brought jurors back to the horror of the day, while painting Tsarnaev as an unremorseful killer. Meanwhile, Tsarnaev's attorney, Judy Clarke, admitted, "It was him,'' while portraying older brother Tamerlan Tsarnaev as the mastermind of the plot.
Tsarnaev's trial began Wednesday at John Joseph Moakley Courthouse in South Boston. He faces 30 charges—17 of which carry the possibility of the death penalty.