Local News
From 'Serial' to Tsarnaev: Can You Trace Locations From a Phone Call?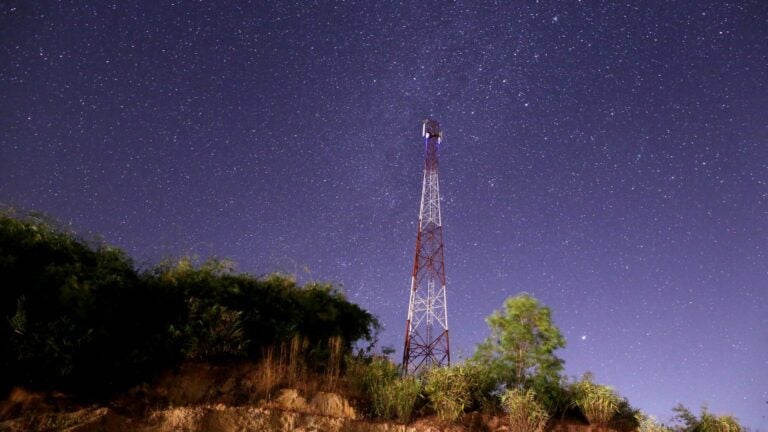 Dzhokhar and Tamerlan Tsarnaev used their cell phones just before they allegedly detonated two bombs near the finish line of the 2013 Boston Marathon.
March 11 testimony in the Tsarnaev trial went through cell records of the alleged bombers. As prosecutor Aloke Chakravarty and lead defense attorney Miriam Conrad asked questions about cell tower pings and the duration of phone calls, podcast listeners were reminded of another criminal investigation that recently grabbed national attention: the case against Adnan Syed, of Serial fame.
With the massive phenomenon the podcast sparked, cell phone towers have been at the forefront of public consciousness more prominently than either legal team could have predicted. And while they screened them intensively, they probably didn't ask any of the 18 selected jurors their stance on Syed's conviction.
The Tsarnaev case is vastly different from the one against Syed, the man convicted of killing Hae Min Lee in 1999. While Syed maintains his innocence, Tsarnaev's attorney, Judy Clarke, has admitted her client set off a bomb near the marathon's finish line. And while the tower data was a linchpin in the Syed conviction, the Tsarnaev trial cell data is one small point in a whole constellation of evidence.
Still, despite these differences, the reliability of call records, called into question during the episode "Route Talk'' of Serial, may have weighed on people's minds after Wednesday's testimony.
Professor Edward Imwinkelried of the University of California Davis Law School, an expert on legal evidence admission, explained the evolution of call logs in court cases.
"Until about five years ago, experts used to say that based on the call detail records, they could make relatively firm estimates of where a person was at the time they made a call,'' said Imwinkelried. "The typical assumption in early cases was that the cell phone connects to the closest tower or tower with the strongest signal.''
That's not the case, as demonstrated by the work of Mike Cherry and Manfred Schenk of Cherry Biometrics, experts in their field whose testimony helped win the exclusion of Call Detail Records (CDR's) in the case of Lisa Marie Roberts in 2012, among others.
"When you place a call, it doesn't just go to the nearest tower,'' Cherry told Boston.com. "A placed call uses something called the SINR, Signal Interference Noise Ratio. And a phone doesn't have the ability to do that: It's a toy! There are big computers sitting in a data center, and that's what decides which tower your call goes to.''
Routing is based upon which tower can provide the clearest signal, and SINR decides that, according to Cherry.
"The objective when building a network computer system for a phone company is to manage the load. You need to make sure there are the fewest possible dropped calls,'' said Imwinkelried. "It's not the cell phone that decides which tower it connects to. It's the network, so that it can balance the load.''
Triangulation and GPS are means of accurately determining location. But triangulation can only be done in real time, using three different towers. GPS data could be accessed after-the-fact, but most cell companies don't store that data. Most often a simple call detail record is used, which only indicates the tower.
According to the Department of Justice's evidentiary guidelines, cell tower records are admissable. It states: "Because cell phones typically communicate through cell towers that are proximate to the phone, these 'tower records' give an approximate location during a call.''
For Cherry, "approximate'' is the key word.
"You could be on the north side of a cell tower, or the south side. And you could try to say the signal was coming from those directions. But those lines aren't set in stone. They waver,'' said Cherry. "This stuff was never designed for tracking.''
And on the tower data used in Syed's trial?
"Oh man, we could blow that out of the water. That cell signal could have originated within a seven-mile radius. That stuff never should've gotten in there,'' said Cherry.
That lack of precision, said Imwinkelried, renders a call log unreliable in precisely determining geographic location, whether in 1999 or 2013.
Since the days of the legendary "Nisha call'', in fact, Cherry said that using a call log to pinpoint geography has become even more difficult owing to the increase in cell towers. He and Imwinkelried both said that the average person sitting in their home is covered by three different cell towers, and the tower used depends on chance.
As a result, certain practices have been revisited. Cases from federal districts in northern Illinois, Oregon, and Atlanta have demonstrated an increasing hesitation of accepting these logs at face value.
"The new attitude is letting evidence in, but limiting the inference and specific geographic pinpointing,'' said Imwinkelried.
This more modern understanding of tower data was on display in the Tsarnaev trial through generalizations or non-definitive statements. As both side questioned FBI agent Chad Fitzgerald about Tsarnaev's phone usage, a certain ambiguity hung in the air.
[fragment number=0]
[fragment number=1][fragment number=2]
[fragment number=3][fragment number=4][fragment number=5][fragment number=6][fragment number=7]
Just because someone makes a call doesn't mean the other person picked up. It takes time to connect to a tower in order to make a call. These things add up to create the variables and doubt that can acquit if a case rests heavily on it.
That is the main difference between phone records in the Tsarnaev trial and in Syed's.
In Serial, cell tower records were integral in tracking Syed's movements, and they became the bulk of the "hard'' evidence used to convict him.
In the case of Tsarnaev, witnesses, photos, and a receipt from Whole Foods corroborate the cell data. And with the defense admitting, "He did it,'' the sequence of events isn't up for debate.