Local
Joanne Sullivan: Boston Hokey Extraordinaire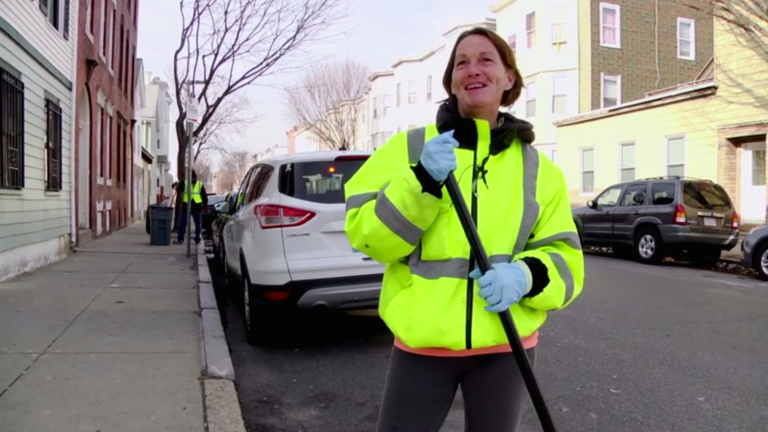 If you were asked who cleans Boston streets, chances are you'd say a street sweeper.
You would only be partly right. Cleaning up the mess left behind by sanitation trucks and street sweepers is the job of 'hokeys,' employed by Boston's Department of Public Works.
"A hokey is someone that takes a dustpan and broom and sweeps the street,'' says Joanne Sullivan.
Sullivan was featured in a video by the city to highlight the relatively unknown role.
"All's I know how to do is work. I feel like I was put on earth to do this job. I can come to work every day with a smile on my face with my head held high,'' Sullivan says. "I know I work for the department of public works. But I feel like I work for the people – for the city of Boston.''
[fragment number=0]
[fragment number=1]
Sullivan is "one of a few full-time hokeys who work the entire year,'' according to Bonnie McGilpin, a spokesperson for the mayor's office.
Mayor Marty Walsh recently approved "20 additional seasonal hokeys'' who will assist with the removal of "trash left over from the storm,'' McGilpin said. They will be employed for 16 weeks and will focus their efforts on "clearing major arteries and intersections where snow has melted and trash has been left behind.''