Local News
'Miracle' Twins Born 24 Days Apart Celebrate First Birthdays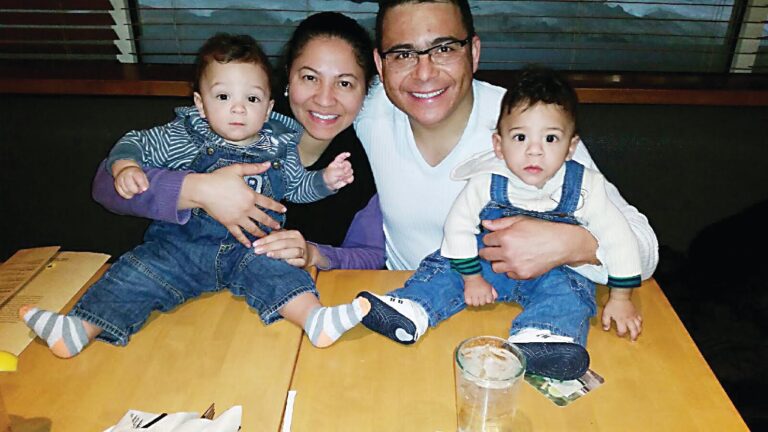 Alexandre and Ronaldo Antunes celebrated their first birthdays at Tufts Medical Center on Thursday in much the same way as most one-year-olds do: with cake, balloons and gifts. However, the twins, who were born extremely premature and 24 days apart, defied the odds of survival.
The medical staff who cared for mother Linda DaSilva and her very premature twins looked on as the boys opened their presents.
DaSilva said the health of her boys is the best gift she recieved.
"I have everything I need here,'' DaSilva said, looking at her boys. "They're my miracles.''
Indeed, just looking at the rambunctious, giggly boys, it's hard to tell that they had a rare and risky birth.
In March 2014, DaSilva went into labor only 24 weeks into her pregnancy. Although doctors at Tufts Medical Center tried to stop the delivery, Alexandre was born four days later on March 2, 2014, weighing just 1 pound, 10 ounces.
Then her labor stopped.
Dr. Sabrina Craigo, chief of maternal-fetal medicine at Tufts, made a bold decision. Instead of delivering the second baby, Craigo monitored DaSilva and kept her pregnant until her body labored again – nearly one month later.
"Every day I was praying that it was going to be a boring day,'' DaSilva said.
Ronaldo was born weighing one pound more than his brother. The procedure, known as delayed interval delivery, carried serious risk.
"We were suffering, seeing our boys there hooked up to the machines, all the noise,'' said DaSilva. "We were panicking at times.''
Successful delayed deliveries are rare, and delivering twins nearly a month apart is rarer still, according to Dr. Jonathan Davis, the hospital's chief of neonatal medicine.
"It's really a one in a million thing,'' said Davis, who took care of the boys in the neonatal intensive care unit. "I don't know if it's ever been done this long.''
Thursday's celebration not only marked a milestone but served as yet another show of support from those who helped carry the boys through a remarkable first year.
"This is the best part of the job for me,'' Davis said. "It's why we come to work every day.''