Local
Two Passengers in Roxbury Shooting in Court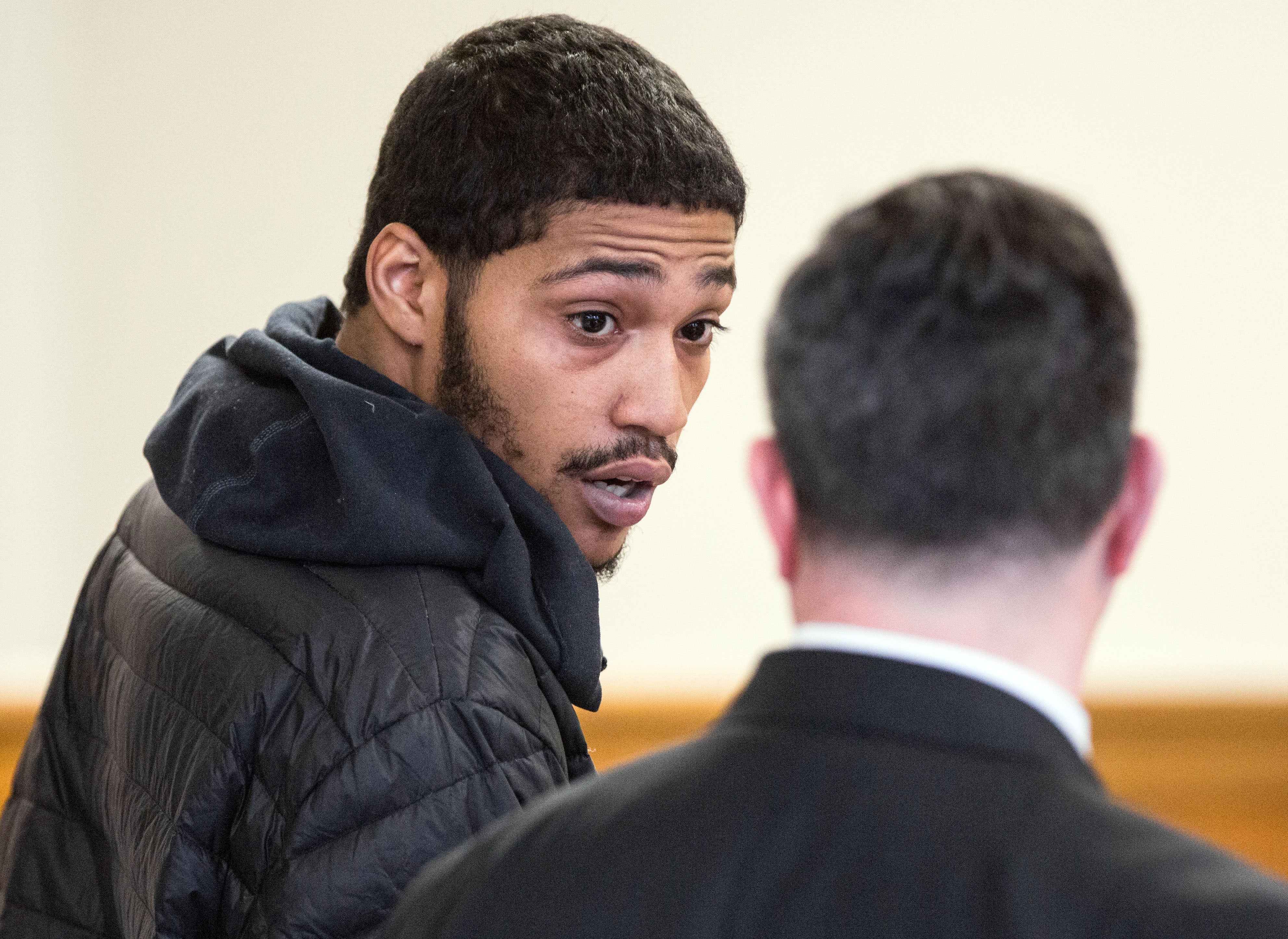 Two passengers in a car whose driver allegedly shot a Boston Police officer in the face in Roxbury Friday were arraigned on their own, unrelated charges in court this week.
Jonathan Aguasvivas, 22, of Roxbury was arrested on an oustanding warrant at the scene of the shooting, which left suspect Angelo West dead and Officer John Moynihan hospitalized.
Aguasvivas faces charges of assault with a dangerous weapon and malicious destruction of property. Authorities said the charges are related to an act of domestic violence on March 24 in which Aguasvivas waved a kitchen knife at a 24-year-old Charlestown woman and broke some electronics in her home.
He was held on $30,000 cash bail. Should he post that amount, he is required to wear a GPS device, stay away from the victim and the "H-Block area'' where the shooting took place. He also faces a probation surrender hearing on a 2011 gun case for which he served three years in prison followed by two years of probation.
The other passenger, 26-year-old Dennis A. Wilson Jr. of Dorchester, had three open cases pending. He was initially held without bail Friday, but a judge released him Thursday. Those cases include the following charges: threats to commit a crime, disorderly conduct, resisting arrest, and unlicensed operation of a motor vehicle.
Wilson was ordered to wear a GPS device, adhere to a 7 p.m. to 7 a.m. curfew, and stay away from Aguasvivas and the H-Block area.