Local
Normal Service Resumes After Water Pipe Break on Green Line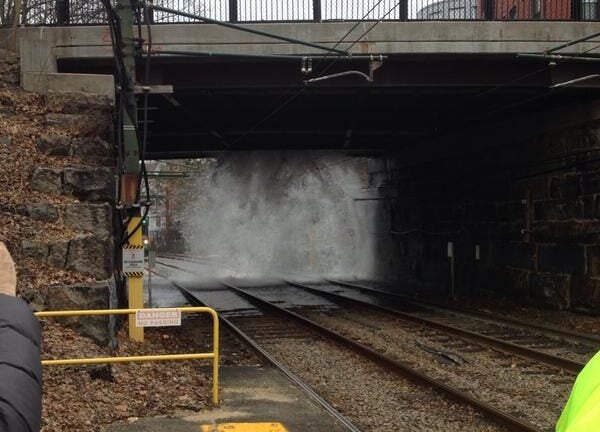 MBTA officials warned riders to expect "severe delays'' Friday evening on the "D'' branch of the Green Line, after a water main broke just before 5:30 p.m. near the tracks in Brookline Hills.
MBTA spokesperson Joe Pesaturo told Boston.com normal service was restored around 6:45 p.m.
Bus shuttles replaced service between Kenmore and Reservoir until city officials can shut off the water main.