Local
'You Didn't Turn Your Back on Angelo'
Police shooting suspect Angelo West and the Humboldt Raiders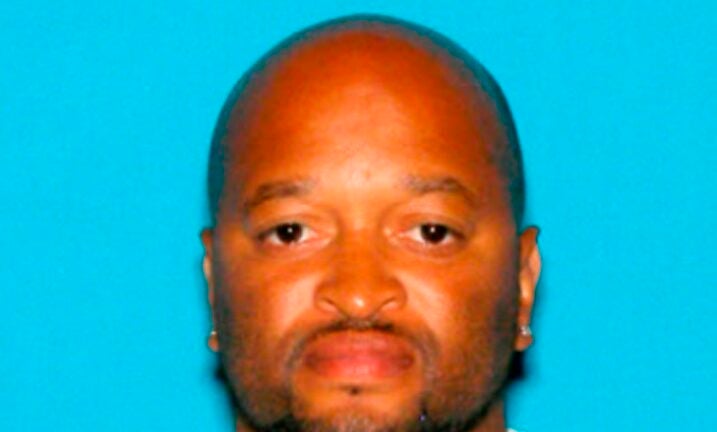 His criminal career ended, police say, when he shot an officer in the face. But it started decades earlier.
Angelo West was a member of a violent Roxbury street gang and an associate of Freddie Cardoza, the man who became a poster child for reducing gang violence.
No, really: Law enforcement made a poster using his case as a warning to other gang members.
Both West and Cardoza were members of the Humboldt Raiders, a gang based on Roxbury's Humboldt Avenue, according to Bill Stewart, assistant probation chief for Dorchester District Court.
"Angelo West was a bad guy. A mean guy. That was his reputation among the gang unit,'' Stewart told Boston.com. "You didn't turn your back on Angelo. He was the guy you keep your eye on. He was just mean.''
Police say West shot Boston police officer John Moynihan in the face at point blank range during a stop on Humboldt Avenue on March 27. West, 41, was shot and killed by officers at the scene.
A spokesperson for the Boston Police Department confirmed that West "was known to officers.''
And how.
West's first arrest for gun possession came 24 years ago, during one of the worst periods of gang violence in the city's history.
"By 1990, the city seemed out of control,'' reads a 2001 Justice Department report. "The police were overwhelmed.''
On July 18, 1991, an off-duty Boston police sergeant observed what appeared to be an attempted drive-by shooting in progress.
West was arrested and charged with assault and battery, receiving a stolen motor vehicle, and gun possession. West's co-defendant on those charges was Cardoza.
Both were sent to prison and both were back on the streets by 1994, according to court records.
In an affidavit filed years later, West offered a first-person account of his troubles over the intervening years.
"I physically cannot run because I have been shot 13 times. In 1994 I got into a fight with a guy who … shot me 9 times in my leg, stomach, back and buttocks. I still have a bullet lodged in my hip. One bullet skimmed my spine and since that shooting I have had to urinate through a tube. In 1995 while I was sitting on my porch … a guy with a hoodie ran up and shot me 4 times. Three shots hit my legs and broke my right femur bone in five places… I have no nerves in my right foot and cannot lift it up.''
By the mid 1990s, the Humboldt Raiders were being targeted by law enforcement in what has come to be considered a model for reducing violent gang activity.
Operation Ceasefire was a coordinated law enforcement effort involving state, federal, and local agencies. It has been widely cited as stemming the tide of gang violence in Boston.
Stewart, a 38-year veteran of the Dorchester District Court's probation staff, was involved in Operation Ceasefire, and remembered both West and Cardoza as members of the Humboldt Raiders.
Cardoza wasn't the gang's leader, according to Stewart, but he was "the most public'' member, and for that reason became a prized target for law enforcement.
David Kennedy, now a professor of criminal justice at John Jay College of Criminal Justice, wrote about Cardoza in his 2012 book Don't Shoot:
"Freddie Cardoza, a Humboldt Raider gang member, had been singled out by Boston street law enforcement as pretty much the city's worst badass. He robbed people, assaulted police officers, did drive-bys, sold guns.''
Don Stern, then U.S. attorney, said at the time that Cardoza's criminal record was so extensive that "if there was a federal law against jaywalking, we'd indict him for that.''
Cardoza made it even easier.
In July 1995, Cardoza was arrested after police approached him and found him to be carrying a single bullet. Under state law, Cardoza's crime was a misdemeanor. But his case went federal, and that single bullet bought him a 19 year, seven month sentence, with no opportunity for parole.
"After this, he became the poster child for Operation Ceasefire. We would say to kids 'how much time do you think you can get for a bullet?','' Stewart said. "And we would tell them '19 years, seven months.' And then we'd say: 'So do you really want to screw around with us?'''
Teny Gross was an outreach worker during Operation Ceasefire. He is now executive director of the Institute for the Study and Practice of Non Violence in Providence.
"Less people were arrested because of the story of Freddie Cardoza. It let us carry a big stick and walk softly,'' Gross said. "Gang members thought they could get away with a lot. This really stopped them in their tracks.''
Posters describing Cardoza's fate were hung in areas where gang members were likely to see them.
"We gave them copies of the posters… and we sent them home. And Boston went quiet,'' Kennedy wrote in Don't Shoot.
Decades later, the name Freddie Cardoza carries a lot of weight in the law enforcement community, and not just in Boston.
As court proceedings got underway in Cardoza's federal case, West was arrested and charged with gun possession, his second such offense. He was arrested again two years later on drug charges.
In July 2001, West had yet another run-in with police.
According to a Boston Globereport from the time, as police officers tried to place West under arrest, he fired a gun. One officer said West told police: "Shoot me, I don't care.''
The 2001 incident earned West more than eight years behind bars.
While West was serving this sentence, the Humboldt Raiders fell apart, Stewart said.
"A lot of the old guys dried up. Cardoza was gone. Angelo was doing a bid,'' Stewart said.
West family members declined to comment, as did Cardoza.
Cardoza was released from federal prison in March 2013, and is currently living in Philadelphia, where he is under the supervision of federal probation authorities.
A photo posted to his Facebook account in January shows him sporting a Raiders cap.