Local
Dzhokhar Tsarnaev Guilty on All Charges, Is Eligible for Death Penalty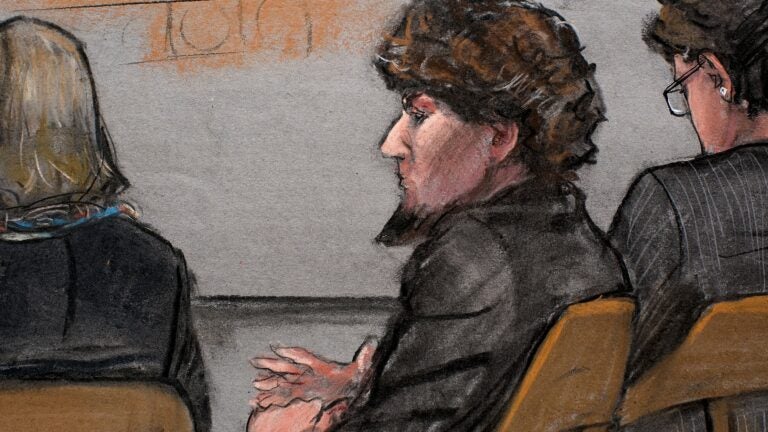 A federal jury found Dzhokhar Tsarnaev guilty on all 30 charges for his role in the 2013 Boston Marathon bombing that killed three and injured more than 260, ruining lives and limbs and a city's sense of peace. He was also found guilty in the murder of a police officer.
Tsarnaev is now eligible for the death penalty.
The jury, composed of seven women and five men, will decide his punishment in the sentencing phase, which could begin as early as next week.
The charges included conspiracy, use of a weapon of mass destruction, possession and use of a firearm, and carjacking. All were committed as he and his brother Tamerlan attempted an act of domestic terrorism which prosecutors said was inspired by al-Qaida and other radicals. In the Watertown boat where he was finally captured, Tsarnaev scrawled that he was avenging American killings of Muslims.
Tsarnaev was found to be responsible for the deaths of Krystle Campbell, Lingzi Lu, 8-year-old Martin Richard, and MIT police officer Sean Collier.
The verdict was the first time Tsarnaev was held legally responsible for the crimes. Tsarnaev's defense team admitted his involvement in the bombings during opening statements of the trial, but entered not-guilty pleas.
Many of those he maimed attended the trial, some of them carried by prosthetic limbs. Among those who watched Tsarnaev sit passively in court was Bill Richard, Martin's father.
His attorney, Judy Clarke, opened her defense by admitting Tsarnaev's role in the destruction, but attempted to portray him as under the sway of his older brother Tamerlan. The elder Tsarnaev was killed during the Watertown shootout when he was run over by his younger brother.
Tsarnaev was captured after a three day search that included the killing of Collier, carjacking a Mercedes SUV at gunpoint, and shooting and throwing bombs at police in Watertown.
"Today's verdict will never replace the lives that were lost and so dramatically changed,'' said Jeff Bauman, who lost both legs in the blast, in a Facebook post. "But it is a relief, and one step closer to closure.''
Follow live updates from John Joseph Moakley U.S. Courthouse in South Boston.
[fragment number=0]
[fragment number=1]
What Dzhokhar Tsarnaev wrote in the boat before his capture
[bdc-gallery id="329825″]