Local
What Aaron Hernandez's Life in Prison Will Be Like
Worst Lifetime Contract Extension Ever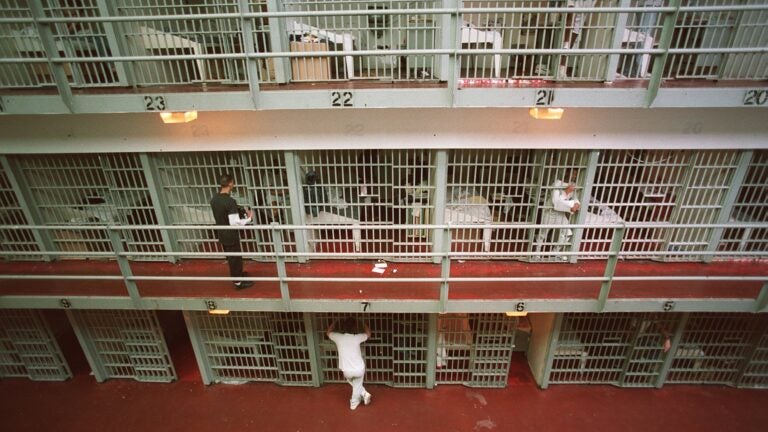 The prison where Aaron Hernandez will begin serving his life sentence is a seven-minute drive from Gillette Stadium. And a world away.
Hernandez was convicted on all counts Wednesday in the June 2013 killing of Odin Lloyd, including first-degree murder, and sentenced to life in prison without the possibility of parole.
Like all male prisoners in Massachusetts, he will begin his sentence at MCI Cedar Junction in Walpole. He will eventually be taken to Souza-Baranowski prison in Shirley, the Associated Press reports.
Hernandez will be welcomed to Cedar Junction with a thorough search of his body, inside and out.
According to a 2014 WBURreport:
"Inmates are walked down a half-flight of stairs into the basement intake center for booking. There, they are photographed, fingerprinted and made to sit in what's known as a BOSS (Body Orifice Security Scanner) chair. This electronic device scans the body for hidden objects or weapons that an inmate may have tried to smuggle in.''
Hernandez's prison garb will be a far cry from his Patriots uniform.
According to a November 2011 Boston Globereport:
"New inmates are … given starchy gray scrubs, ill-fitting canvas shoes without laces, and a paper bag with essentials, including a dull razor, seven pairs of underwear, and a special pen designed so it can't be used as a weapon. Any possessions, including their street clothes, are either destroyed or mailed home.''
In 2012, Hernandez signed a two-year endorsement deal with Puma.
"I love their shoes, their clothing,'' he told the Boston Herald. "They have great colors.''
At Cedar Junction, "sneakers must be all white to avoid gang colors,'' according to the Globe.
In August 2012, the New England Patriots signed Hernandez to a five-year, $40-million contract extension.
As an inmate, Hernandez will earn quite a bit less. At Cedar Junction, for example, where inmates manufacture license plates, wages begin at 50 cents an hour, according to the state's Executive Office of Public Safety and Security.
As an NFL star, Hernandez enjoyed dining at Patriot Place, which is home to restaurants like Blue Fin Lounge, Toby Keith's, and Davio's.
But a Globe reporter who visited the prison facility in 2011 described the food as "marginally edible'':
"… they served a lunch of what they described as "seafood surprise,'' with something that loosely resembled apple pudding in a Styrofoam cup. I could muster only a few nibbles.''
As a Patriot, Hernandez had no shortage of female groupies, offering love, marriage and much, much more.
If he wants to see a naked woman now, he will have to use his memory. Cedar Junction bans inmates from having photos of naked women, according to the Globe.
In 2011, Hernandez was an NFL star with the world at his fingertips.
That was then.
This is now: