Local
Boston Olympics Support Slightly Up to 40 Percent, Poll Finds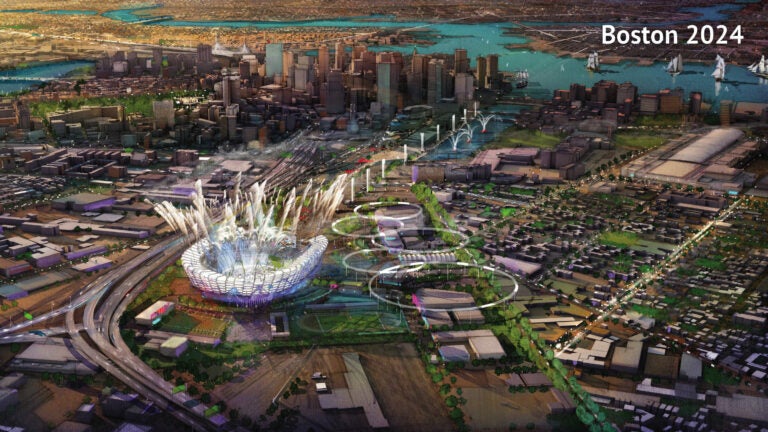 The latest poll about Boston's Olympic bid show 50 percent of Boston-area voters are against the idea, compared to 40 percent in support. The fourth monthly poll this year from WBUR/MassINC indicates that public support for the bid remains low—but it also marks the first time it has increased month-over-month since Boston was named the United States bid city in January.
Support for the bid fell from 44 percent in February to 36 percent in March, while opposition jumped from 46 percent to 52 percent. In January, 51 percent said they supported the bid while 33 percent opposed it.
The polling data has taken on some added urgency for Olympic organizing committee Boston 2024, as it plans to sponsor a statewide referendum next year on bidding. Meanwhile, a Wall Street Journalreport late last month suggested that the United States Olympic Committee could drop the Boston bid if the numbers don't improve—though the USOC denied it was considering making a change.
Voters answered a series of questions about the effects they thought hosting the Olympics would have on the city and the region. Their responses may help to show why voters remain opposed.
For instance, 89 percent said they feel it is very likely or somewhat likely the Olympics would cost far more than is currently estimated, compared to just 6 percent who said it was unlikely. Only 21 percent thought it was somewhat or very likely that the Olympics would result in more affordable housing around the region, compared to 72 percent who said it was unlikely.
However, a slim majority—51 percent—said they felt it was either somewhat or very likely the Olympics would have a positive economic impact on the region, compared to 44 percent who said it was unlikely.
And a very slim plurality—48 percent to 46 percent—felt it was more likely than not that hosting the 2024 Games would leave Boston with a better transportation system than it would have otherwise had. Boston 2024 officials have been somewhat wishy-washy about their transit plans, suggesting that hosting the Olympics wouldn't need transit investment beyond projects that are already in the works, but that it hoped the Olympics could serve as a "catalyst'' for other transportation projects.
The poll featured 509 voters from the Boston area—defined as communities inside Route 128— and was conducted April 10–13.
That included 223 voters from inside Boston's boundaries, whose answers represent a silver lining for Boston 2024, since47 percent said they supported the bid compared to 41 percent who were opposed.
Support is lower the further you get from the city.
When the survey pool wasextended to include Boston, Cambridge, Somerville, and Brookline—defined as the "Boston core''—support was at 42 percent, with 47 percent against the bid.
And of the 241 voters polled from outside of the Boston core, 39 percent said they supported it while 52 percent were opposed.