Local
Here's How Close Aaron Hernandez's Current Cell Is to Gillette Stadium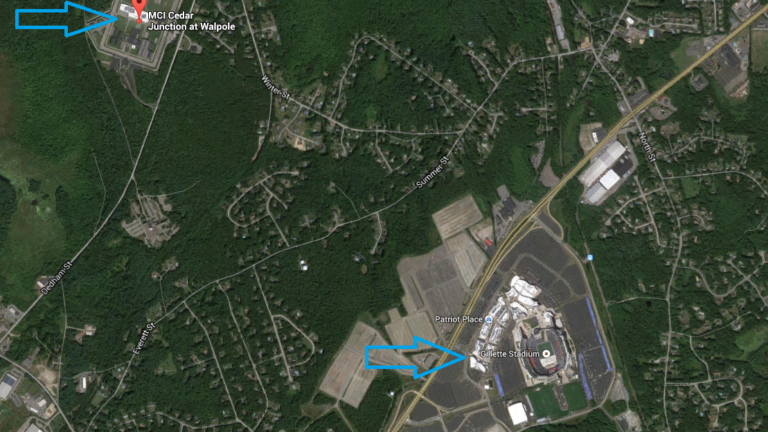 A bit of irony to cap off the sad saga of Aaron Hernandez's (first) murder trial, the former New England Patriots begins his lifetime sentence in a cell literally within earshot of Gillette Stadium.
Hernandez is being held at MCI Cedar Junction at Walpole, just a few streets away from his former home field in Foxborough. As the crow flies, the maximum-security prison is about a mile and a half away from the Patriot's stadium. According to Google Maps, it's a seven minute drive.
As the Boston Herald also pointed out on its front page, though the distance between his current cell and former locker is short, the gulf between his current and former life will be vast.
[fragment number=0]
[fragment number=1]
According to the Associated Press, Hernandez will eventually be moved to Souza-Baranowski Correction Center, another maximum security prison in Shirley, about 40 miles northwest of Boston.
The Aaron Hernandez Trial in Pictures
[bdc-gallery id="316750″]