Local
Hilltop Steak House Demolition Approved; Giant Cactus Expected to Stay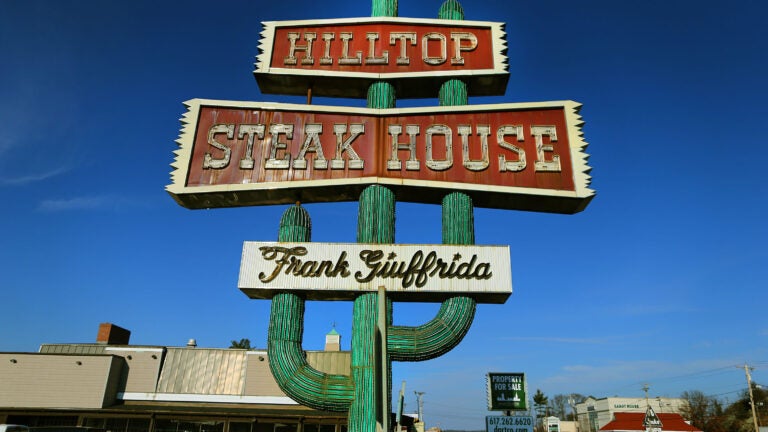 First they took away the Hilltop's famous cows, now the building that was a Route 1 dining institution for more than 50 years is set to vanish.
The Hilltop Steak House closed for good in October of 2013. This week the Saugus Historical Commission gave the green light for the town's building inspector to issue a demolition permit for the restaurant, according to a Daily Item of Lynn report.
The property's owner has submitted plans that would turn the site into a mixed-use development. The plan would also retain the iconic, 68-foot Hilltop cactus sign, according to the Item report.
That sign still bears the name of the original owner, Frank Giuffrida, who opened the Hilltop in 1961.
The Giuffrida family sold the restaurant in the late 1980s.
In addition to the giant sign, another well known Hilltop feature was the collection of plastic cows that could be seen by drivers traveling along Route 1. Some of those cows found a new home last year at nearby MarketStreet Lynnfield.
Read the full Daily Item of Lynn story here.