Local News
Marathon Survivor Adrianne Haslet-Davis Dances Across Finish Line on Prosthetic Leg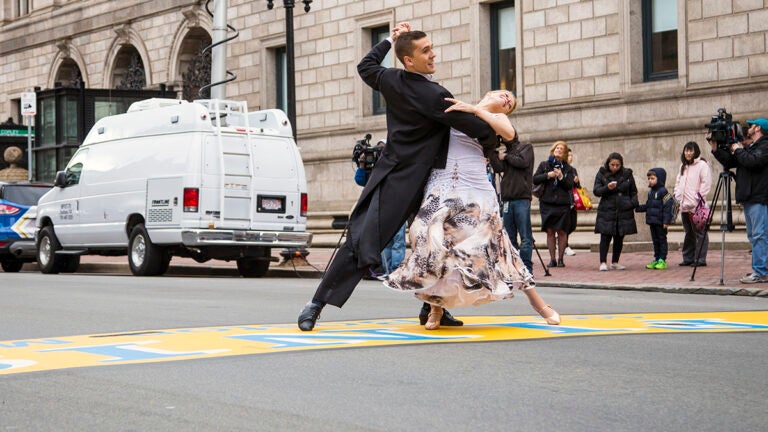 Adrianne Haslet-Davis set a goal for herself after losing part of her left leg: to dance again. The former dance instructor, who was injured in the Boston marathon bombing, accomplished that goal less than a year later. Today, she showcased her skills at the marathon finish line.
Haslet-Davis emerged this morning in a flowing ball gown to dance the foxtrot across the finish line with a dance partner. The spectacle was part of a video ad campaign for Oberto Beef Jerky called "Heroes of Summer,'' according to NECN.
Haslet-Davis was a professional ballroom dance teacher at the Arthur Murray Dance Studio at the time of the attacks. Her journey to returning to dancing and her first public dance was detailed in a 2014 Ted Talk.