Local
A Tale of Two Ambulance Rides for Dzhokhar and Tamerlan Tsarnaev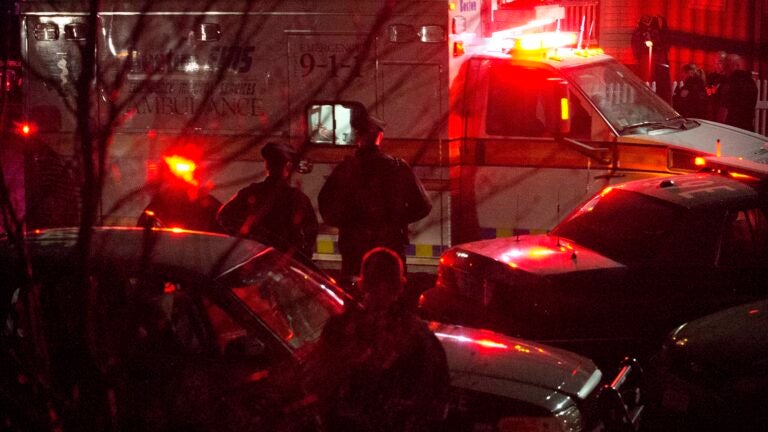 When Tamerlan Tsarnaev was trying to escape from his ambulance stretcher, Dzhokhar's handcuffs were taken off so an IV could be put in his arm. When Tamerlan was confrontational and aggressive with those trying to treat him, Dzhokhar was calm and responsive.
When Tamerlan was loudly grunting at paramedics, Dzhokhar informed them that he had an allergy to cats.
Those starkly contrasting behaviors were detailed in testimony from two Boston paramedics who treated the Tsarnaev brothers in separate ambulance rides after the Watertown shootout in April 2013. Defense attorneys for Dzhokhar used the testimony as part of their attempt to portray Tamerlan as the domineering older brother and Dzhokhar as more of a follower, as they try to spare Dzhokhar from the death penalty.
Paramedic Michael Sullivan testified about his ambulance ride with Tamerlan in the early morning hours of April 19, 2013. Sullivan testified that he noticed Tamerlan, who had been shot, hit with shrapnel, and run over by a fleeing Dzhokhar, had "multiple trauma and road rash'' and looked pale and sweaty. He had a head wound and abdomen wound, so Sullivan set about putting an IV in his arm. Tamerlan wouldn't let him, he said.
"He got combative and he was resisting our attempts to intervene and treat him,'' Sullivan testified.
The straps keeping Tamerlan attached to his stretcher were in the wrong spot, so he kept attempting to sit up and squirm around, all while screaming and yelling, according to Sullivan.
"He was yelling loud like 'RRRRRRRR,''' Sullivan said, imitating a low-pitched grumbling sound.
Tamerlan was taken to the trauma center at Beth Israel Deaconess Medical Center, where he was pronounced dead.
Another Boston paramedic, Laura Lee, testified about her treatment of Dzhokhar after he was captured in a boat in Watertown. She noticed he had a wound on his head, an open wound on his jaw, and that the muscles controlling his eye movement were off.
Still, Dzhokhar remained awake and alert, she said. He followed commands — can you move your legs, for example — and provided paramedics with yes or no answers, his birth date, and other helpful information.
"He was able to respond to all of those questions,'' Lee said. "He said he was allergic to cats.''
With Dzhokhar strapped to his ambulance bed, paramedics took off his handcuffs, a move not granted to Tamerlan, in order to extend his arm and place an IV. When a tourniquet was placed on his leg, Dzhokhar was "mad'' and screamed in pain it was too tight, Lee said.
Dzhokhar also was taken to Beth Israel and asked a question of the paramedics. "He asked where his brother was,'' Lee testified.
Lee said another paramedic answered him: "He would find out soon.''