Local
How Tamerlan Tsarnaev's Favorite Website Has Covered the Boston Marathon Bombing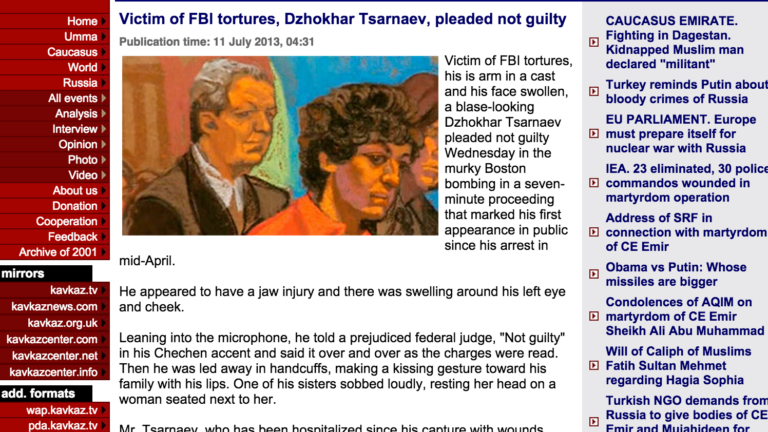 When Tamerlan Tsarnaev wasn't adding jihadist videos to his YouTube "terrorists'' playlist, he could often be found catching up on news from Kavkaz Center, a "Chechen internet agency'' that spews anti-American propaganda.
During a June 2013 interview with law enforcement, Magomed Kartashov, a cousin of the Tsarnaev brothers, told investigators about Tamerlan's frequent visits to the site.
Kavkaz Center, Kartashov said, was responsible for Tamerlan's skewed views.
"The internet agency Kavkaz Centre provides reporting of events in the Islamic world, the Caucasus, and Russia,'' reads a description on the site.
The site is part aggregation, part imagination, and a healthy dose of paranoia.
Tamerlan never lived to see his favorite website cover his death and the trial of his brother.
Had he, he would have learned that he wasn't killed the night of April 18, but "murdered execution style by the FBI.''
While authorities faked Tamerlan's death, they tortured the younger Tsarnaev brother, the site reported, and once the torture was complete, authorities did Dzhokhar the disservice of taking him to a Jewish hospital.
"Doctors from Jewish Hospital said that Dzhokhar Tsarnaev is recovering and his condition is stable,'' reads a post from April 23.
Beth Israel Deaconess Medical Center is not, actually, "a Jewish hospital.''