Local
Walter Cronkite's Grandson, 22, Dies at Colby College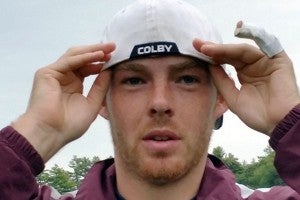 Peter Cronkite, the grandson of the late, legendary newsman Walter Cronkite, took his own life over the weekend in his dorm room at Colby College in Maine just weeks before his graduation, according to the college's president. He was 22.
Cronkite, of New York City, was a member of the college's rugby team and the sports editor of its student newspaper, President David A. Greene wrote in a letter to the Colby community. He was set to receive an award for excellence in his classics major.
"His love of participating in athletics, which had been an important part of his life since he was very young, combined with his intelligence and kind, incredibly likeable personality, won him scores of friends and admirers at Colby,'' Greene wrote.
Cronkite is survived by his parents, Walter "Chip'' Cronkite III and actress Deborah Rush, and his brother Walter Cronkite IV, according to his New York Times obituary.