Local
Remembering the Last Marine to Die in Vietnam, 40 Years After the Fall of Saigon
"Thank you for remembering my friend Charlie.''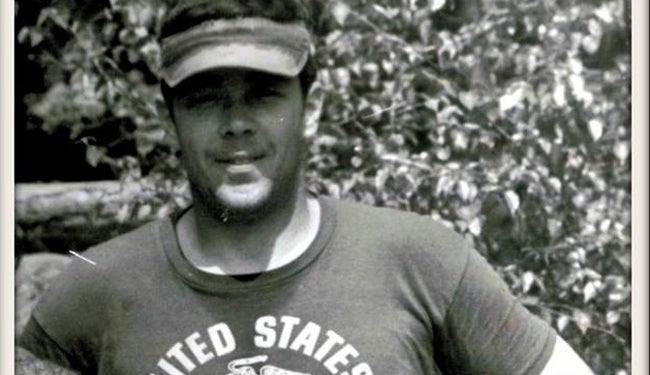 When Corporal Charles McMahon was killed in a rocket attack by North Vietnamese troops, his home town of Woburn, Massachusetts felt the aftershocks. He was 21-years-old, had been deployed for less than two weeks, and was killed just one day before the Fall of Saigon ended the Vietnam war.
Massachusetts had already lost 1,330 service members to the war, including the first killed-in-action casualty, Air Force TSgt. Richard Fitzgibbon Jr. of Stoneham. His son, Marine Corps Lance Cpl. Richard Fitzgibbon III, was killed in action nine years later, making them the sole father and son service member casualties in Vietnam.
McMahon and his comrade, 19-year-old Corporal Darwin Judge from Iowa, were the last two U.S. service members to die on the ground. These scars bookend the Vietnam war; The Fitzgibbon family lived about two miles away from the McMahon's, according to his childhood best friend George Holland.
"I think about him everyday,'' Holland told Boston.com. "It was a great part of my life growing up, great memories, and anytime I get to talk about him, I like to.''
Woburn—a city of under 40,000 residents—still mourns McMahon. There's a memorial wall in the Boys and Girls Club. There's a scholarship granted annually to two Boys and Girls Club members in his honor. It's the same Boys and Girls Club where McMahon and Holland met when they were 10 years old.
"Charlie and I both grew up there—the club opened in 1964,'' he said. "We probably spent every free moment at the club. It became a home away from home.''
But then the boys were away from home. The pair were introduced to the Marine Corps from the club's executive director, Charlie Gardner, who was close friends with a recruiter.
"He had so many incredible stories and pictures, Charlie and I were just glued to it,'' said Holland.
There was always an active representative of the Marine Corps from the Boys and Girls Club, he said. There was excitement around joining—everyone's happy for you and encouraging. The adventure is exciting.
But, you don't always come back.
McMahon deployed to Saigon in 1975. Holland reported to his duty station in Connecticut. Eleven days later, before a commanding officer's inspection, Holland was called to the guard officer. His lieutenant said 'I'm very sorry to meet you under these circumstances'— Holland was still so new there—'…your best friend Charlie was killed in Saigon.'
Once Holland got back home to Woburn, he learned that McMahon's remains were left behind in Vietnam.
Holland still lives in Woburn, and is still involved in the Boys and Girls Club. The memories of McMahon are always there, but this is his home, and the community has always been there for him.
"As far as in my 60 years [here], it has always been a very tight-knit group, and a very patriotic community,'' said Holland. "They stood behind the marines and soldiers and made lots of contributions, in so many ways. Woburn has always been like that. If anything, it's gotten stronger.''
Forty years have passed since Holland and his friend jumped off the Hampton Beach bridge or had dinner together wearing their dress blues. Even when they were on leave, McMahon would tell Holland to bring home his uniform while other servicemen couldn't wait to be in "civvies.'' He was that proud of being a Marine. But after forty years, McMahon's memory is very much alive.
"Thank you for remembering my friend Charlie,'' Holland said.