Local
Woman paralyzed after giving birth receives $35.4M in malpractice suit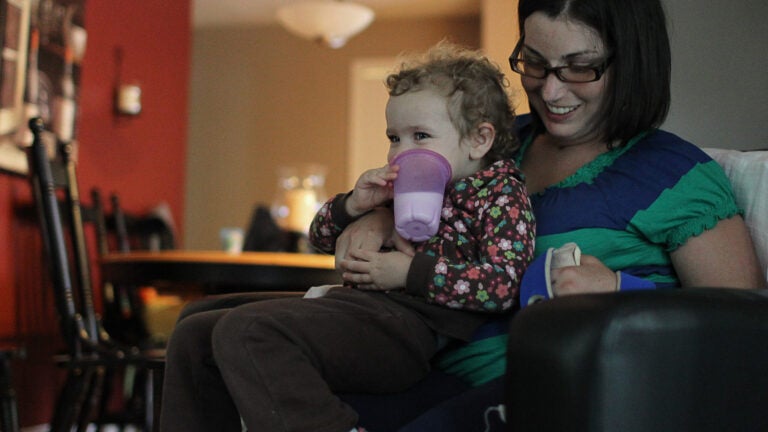 Andrea Larkin used to run marathons. Now she sits in a wheelchair, paralyzed, with her range of motion restricted primarily to her right arm.
On Thursday, The Boston Globe reports, a jury decided that she should receive compensation for that paralysis: $35.4 million worth.
After running the Boston Marathon in 2004, Larkin experienced dizzy spells. She was treated by Dr. Jehane Johnston at Dedham Medical Associates.
A CAT scan and MRI revealed brain abnormalities that should have placed Larkin on a list of patients with certain medical conditions. But her name was not added, according to Larkin's attorney, Benjamin Novotny.
In 2008, Larkin gave birth to her daughter, Alexa. Had her obstetrician known about Larkin's brain condition, she would have delivered Alexa via caesarian section. Instead, Larkin suffered a massive stroke within hours of the birth.
Larkin remained in a medically-induced coma for two months. She awoke unable to walk, talk, speak, or eat. She couldn't hold Alexa for almost a year, something that she said "killed me inside.''
Through therapy, she has gained strength, but speech and mobility remain a struggle. Larkin, who used to teach at a charter school and work as a fitness instructor, relies on two caretakers throughout the day.
She sued Johnston and Dedham Medical, alleging medical malpractice. The jury awarded money to help cover medical expenses that the Larkins have largely paid out of pocket in excess of $200,000 per year, according to the Globe.
Dedham Medical Associates plans to appeal.
"Our hearts go out to Andrea Larkin and her family,'' chief medical officer Dr. Michael Querner said in a statement. "However, we respectfully disagree with the jury's finding in this case and intend to pursue all available legal measures.''
Larkin and her husband, Tim, did not immediately respond to Boston.com's request for comment. The Globe quoted Tim Larkin, saying he hopes the award "can help bring some comfort to her moving forward to give her the best possible support that she needs.''
Read the full Globe story here.