Local
'Willie Horton' and the rise (and fall?) of mass incarceration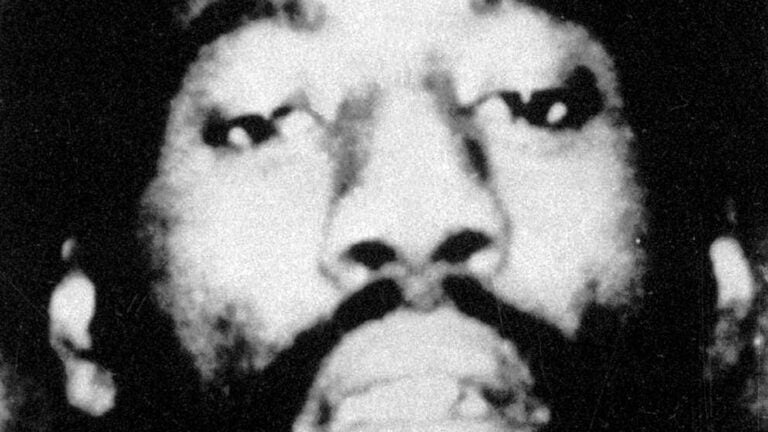 No one ever called him "Willie'' until 1988.
William Horton was the Massachusetts prisoner whose scowling mugshot became a shorthand for out-of-control crime, dog-whistle racial politics, and who partly brought down Gov. Mike Dukakis's presidential campaign.
"I'm not this picture they paint – dumb nigger. You follow?'' Horton said in a recent lengthy interview with The Marshall Project, which covers the American justice system. "I hate to use that word, but that's the picture they painted. 'He's uneducated, he's this, he's that.' I never lived up to that name that they painted with that picture, which was 'Willie.' My name is William. No one has ever called me 'Willie.'''
No one, that is, except a majority of the political world in 1988. Horton was convicted of first-degree murder in Lawrence in 1975 and was sentenced to life in prison without parole. As part of a Massachusetts weekend furlough program, Horton was allowed out of prison in 1986, and did not return. A year later, he raped a woman and assaulted her fiancé in Maryland, and was convicted of those crimes.
At the time, Dukakis was governor of Massachusetts and a presidential candidate for the 1988 election. As governor, he had supported the furlough program. His Republican competitor for president, George H.W. Bush and campaign manager Lee Atwater, set about making Dukakis responsible for Horton's crimes.
"By the time we're finished, they're going to wonder whether Willie Horton is Dukakis' running mate,'' Atwater famously said.
[fragment number=0]
Dukakis's inability to defend himself against these attacks featuring Horton partly led to his downfall in the 1988 general election.
Those Horton attack ads also defined a generation of political lawmaking. The number of people in prisons dramatically spiked and politicians competed with each other to be "tough on crime.'' The number of people imprisoned by the U.S. far surpasses that of any other country, even as violent and property crimes plummeted over the past 20 years.
There are signs of a shift in American politics. The problems with jailing scores of young men — overwhelmingly black — has come to wider attention amid protests of police misconduct and brutality in places like Ferguson, Baltimore, and New York. In a recent speech, presidential candidate Hillary Clinton called to "end the era of mass incarceration,'' a marked departure from the era of "Willie Horton.'' It's even a departure from her husband's 1994 crime bill and the rise in incarceration rates that came with it.
Horton is now 63 years old, with short-cropped hair, and plastic bifocals. He has found religion and is trying to be a better person, he told The Marshall Project. All these years later, the way he was portrayed by Atwater and those ads still bugs him.
"Would I have accepted an apology from him? Yes. Would I have forgiven him? No.''
Read the rest of Horton's conversation over at The Marshall Project.