Local
Scott Brown's daughter Ayla sings ode backing Tom Brady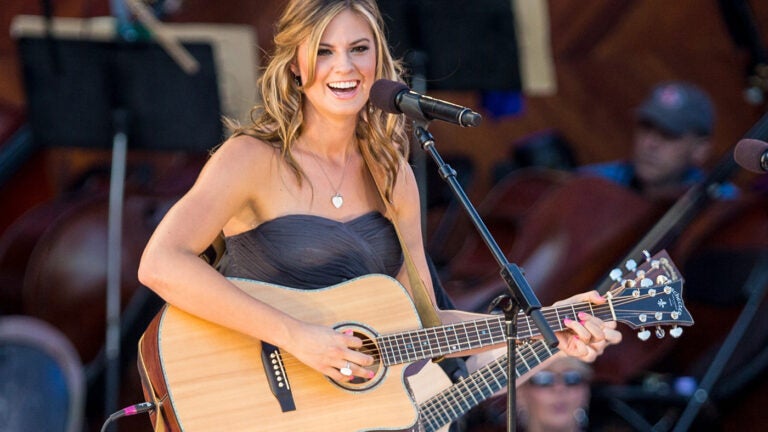 Scott Brown's daughter has one-upped the growingensemble of politicalcelebrities defending Tom Brady, literally singing the praise of the New England Patriots' quarterback in the wake of his Deflategate suspension.
In a video posted on YouTube, Ayla Brown said she wrote the song "I Just Wanna Free Tom Brady'' with help from radio station 97.5 WOKQ.
She'll take it from here:
[fragment number=0]
In the aptly-titled one-minute-35-second song, the former senator's oldest daughter asks NFL Commissioner Roger Goodell to give Brady a break.
"It was just a honest mistake,'' she sings. "I just wanna free Tom Brady; don't put that banner up now, baby.''
The 26-year-old Brown was a contestant on American Idol in 2006 and was the official anthem singer of the Philadelphia 76ers from 2011 to 2013. She was also an accomplished high school and college basketball player.
Her father, Scott Brown, served as a Republican senator from Massachusetts for nearly three years, before moving to New Hampshire in 2013 to run in the state's 2014 Senate election. He lost to Democratic incumbent Sen. Jeanne Shaheen.