Local
Get ready foodies: They're about to start construction on Boston's Eataly
The Italian market and restaurant will soon be taking over the food court's space in the Prudential Center.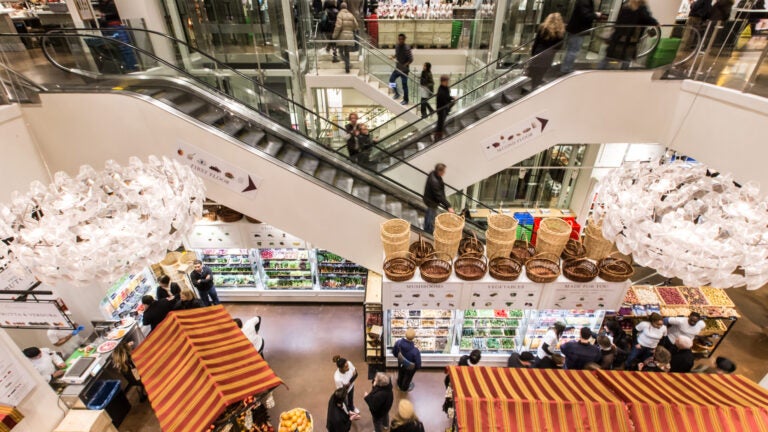 Say goodbye to Panda Express, Boston Chowda Co, and Cheeseboy as culinary reprieves from the Prudential Center crowds. The shopping center's food court is set to close after business hours June 25 in preparation for the construction of Eataly, according to Rebecca Rosello, marketing manager for Boston Properties.
Eataly is not just a restaurant: It's an entire Italian marketplace. The retail and restaurant hybrid features fresh produce, grocery aisles, food counters, and dining. Founded in Italy in 2007 by businessman Oscar Farinetti, there's now 27 locations worldwide.
Eataly executives signed a 15-year lease with Boston Properties to build the $20 million emporium at the Pru last month, according to The Boston Globe.
Nicola Farinetti, Oscar Farinetti's son, told the Globe he hopes the 44,000-square-foot market—which will stretch over three floors—will attract about 5 million visitors a year.
The Pru location, slated to open in 2016, will be the third U.S. Eataly. Celebrity chef and restaurateur Mario Batali helped bring the business stateside.
Batali is no stranger to Boston; He opened his Babbo Pizzeria restaurant in the Seaport District this past April.
See photos of the other Eataly locations here:
[bdc-gallery id="317641″]