Local News
Free sunscreen is coming to Boston's parks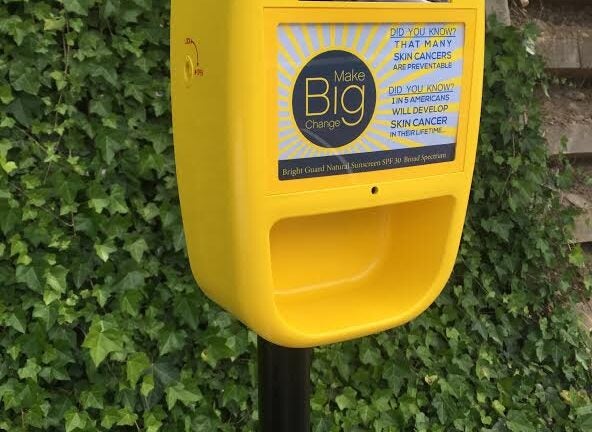 Ever forget sunscreen on a day spent outside and regret it eight hours later, when that itchy redness shows itself? Kiss that scenario goodbye.
New England is a hotbed for skin cancer, and Boston is now trying to change that with free, all-natural sunscreen dispensers in city parks.
"Preventing skin cancer is a public health imperative,'' Boston Mayor Marty Walsh said in a news release. "Strategically placed sunscreen dispensers offer the public an easy preventive measure to avoid sun overexposure. We are proud to be the first Northeast city to pilot this program.''
A pilot program will install 30 dispensers at Millennium Park in West Roxbury, Jamaica Pond in Jamaica Plain, the Boston Common, Christopher Columbus Park in the North End, East Boston Stadium, and Memorial Park in East Boston.
The initiative is partnered with the Melanoma Foundation of New England, and will not be funded by taxpayer dollars, Walsh said. The funding will instead be subsidized by the Melanoma Foundation and paid for with donations and corporate sponsorships.
The program is currently in action in Miami Beach, Florida, and Boston will be the first northeastern metropolitan area to adopt it, according to the mayor's office.
20 free things to do around Boston:
[bdc-gallery id="109049″]