Local
The New York Times just noticed Boston's never-melting snow piles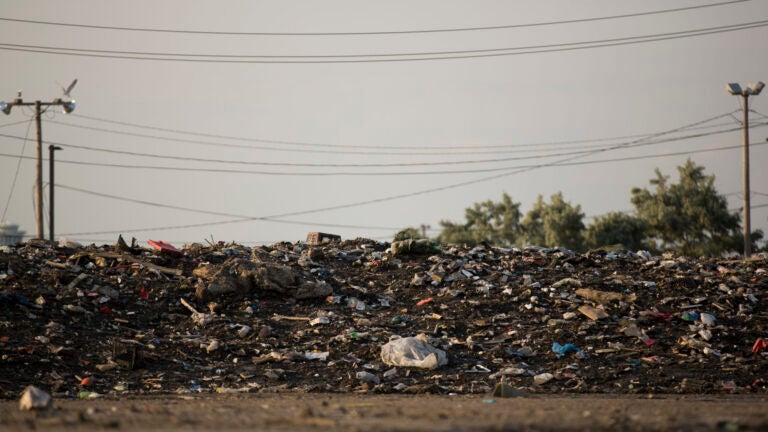 The New York Times has discovered what we've known for months: Boston's winter from Hell still hasn't completely evaporated.
Like a butterfly's metamorphosis — albeit in the opposite direction — the Seaport's once-gleaming white snow farm has transformed into a mound of ice, dirt, and tons and tons of trash.
The ice pile is the last survivor of the 11 snow piles that once stood around the Boston area after this traumatic winter, The New York Times reports. Yes, the Times notes in a tone normally reserved for nature documentary narrators, it's July and there is still snow sitting around.
Back in late May, we wrote about the scientific reasons for why the pile remains: A relative lack of rain, the huge amounts of energy needed for something to melt, and the insulating effect of the surrounding dense sheet of ice.
A month and a half later, that all still remains the case, The New York Times writes. "All this has created the oddity that remains: an ice-encased, cinder-encrusted mound of snow laced with urban flotsam and jetsam, from candy wrappers to fire hydrants.''
Meanwhile, Mayor Walsh's challenge asking Bostonians to guess the date of the final snow melt remains in place. Your guess is as good as ours – which, for the record, is never.
Gallery: Severe local weather in New England through the years.
[bdc-gallery id="140998″]