Local
Where in the world is the Children Museum's inflatable Arthur?
The blow-up cartoon character currently isn't atop the museum's roof as always.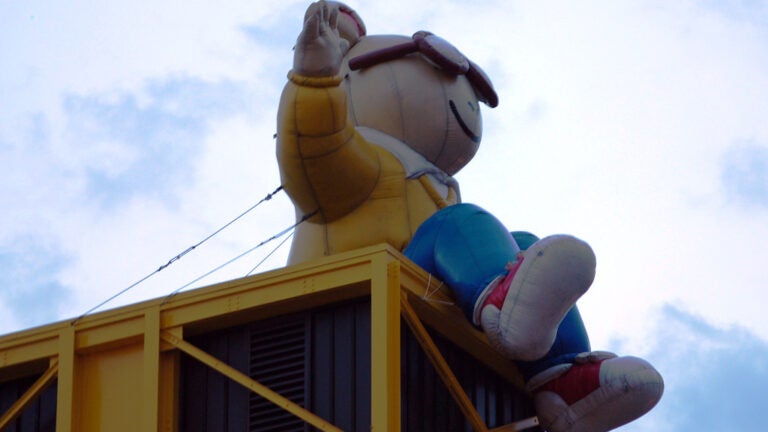 Arthur's at the spa.
No, that's not a new episode of the aardvark-starring children's show—it's the answer the Boston Children's Museum gave when someone asked where the inflatable character went.
[fragment number=0]
Jo-Anne Baxter, media contact for the Children's Museum, confirmed that Arthur is getting some much-needed R&R. The beloved, blow-up mammal has perched atop the Boston Children's Museum since the late '90s.
"The wind and other elements have taken their toll on him,'' Baxter said.
Arthur doesn't stay outside all year around; He usually goes up from April to October, Baxter said. But this year's already been harsh.
"We noticed that he was having issues this year,'' she said. ''All of a sudden he's just irreparable.''
The aardvark serves both as a "whimsical way-finder'' and a nod to the Arthur and Friends exhibit. Baxter said that since this just happened, the museum is still evaluating options.
"He's not the first one, I have to admit. We've had a few other Arthurs,'' she said. "We're looking into what to do next.''
Free museums in Boston and beyond
[bdc-gallery id="114724″]