Local
Boston mayor 'cannot commit' to Olympic bid
Walsh says plainly that if the USOC needs a financial commitment today, he can't make it.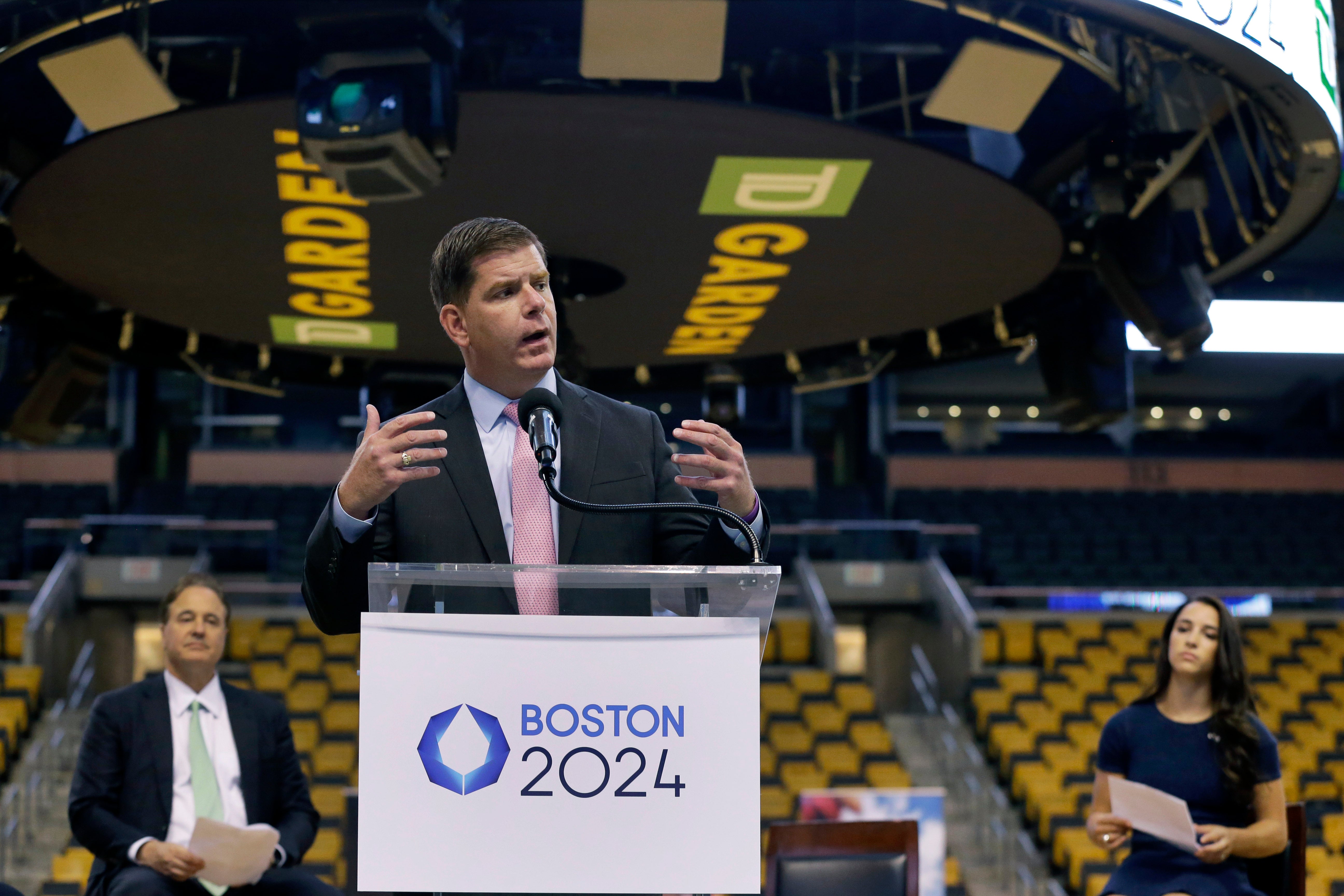 Boston Mayor Marty Walsh is willing to lose the city's Olympic bid rather than commit today to an agreement that puts Boston on the hook for budgetary shortfalls, he said.
"If committing to signing a guarantee today is what's required to move forward, then Boston is no longer pursuing the 2024 Olympic and Paralympic Games,'' Walsh said Monday.
Walsh has supported the city's Olympic aspirations since last fall even through significant public pushback. But in a hastily arranged press conference Monday morning, he said he would not commit at this time to signing the host city contract if Boston wins the right to host the 2024 Olympics.
The host city contract includes the requirement that the city agree to cover any financial shortfalls of the Olympics, which has emerged as the most contentious issue around the bid.
Walsh indicated he has been pressured by the USOC to say he would agree to sign the host city contract. He said he cannot make that commitment yet.
Olympic organizing group Boston 2024 has said it would put a multi-faceted insurance policy in place, protecting the city from the threat of cost overruns. The group published some details about the plan last week, but Walsh said Monday the city has been "unable to conclude'' its analysis of the bid's risks. Walsh had previously told the USOC he would, in fact, be willing to sign the host city contract.
Asked whether his position essentially dooms Boston's bid, Walsh on Monday deferred questions to the USOC. The USOC earlier Monday was scheduled to speak with Gov. Charlie Baker, who has remained neutral about the bid.
Walsh said he still wants Boston to host the games.
"I still feel the same way I did three months ago,'' he said.
But he is not ready to commit to signing anything.
"I cannot commit to putting the taxpayers at risk,'' Walsh said.
Less than seven months ago, Boston was named the United States bidding city for the 2024 Summer Games, with Walsh's strong support.
Boston's Olympic bid: The players
[bdc-gallery id="107972″]