Local
Walsh's diss of Olympic opponents gets #10PeopleOnTwitter trending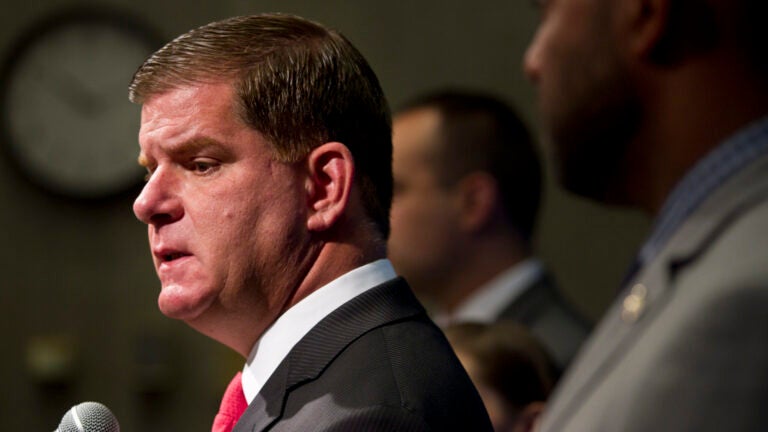 While Boston Mayor Marty Walsh publicly rebuked the Olympic requirement that Boston guarantee any cost overruns, he maintained his general support for hosting the Olympics here.
In doing so, he also belittled Boston 2024's vocal opponents.
"The opposition for the most part is about 10 people on Twitter and a couple people out there beating the drum beat,'' he said.
Walsh was attempting to argue that the majority of Olympic opponents are relatively undecided and could be swayed either way. But what was heard by locals – 53 percent of whom oppose the Olympics, according to WBUR polling in July – was an attempt to dismiss the anti-Olympic opposition as small and irrelevant.
At least on Twitter, that comment backfired. The proud opponents of Boston 2024 started the #10PeopleOnTwitter hashtag, which trended locally around noon, to lampoon the mayor's words.
[fragment number=0]
[fragment number=1]
[fragment number=2]
[fragment number=3]
[fragment number=4]
[fragment number=5]
[fragment number=6]
We should point out there are more than 10 tweets using that hashtag.
Gallery: The proposed venues for a Boston Olympics.
[bdc-gallery id="318139″]
Related: So is this the end of the Boston Olympics?