Local News
Truth in death: Shedding the stigma of heroin addiction in obituaries
More families are saying how their loved ones died in their death notices.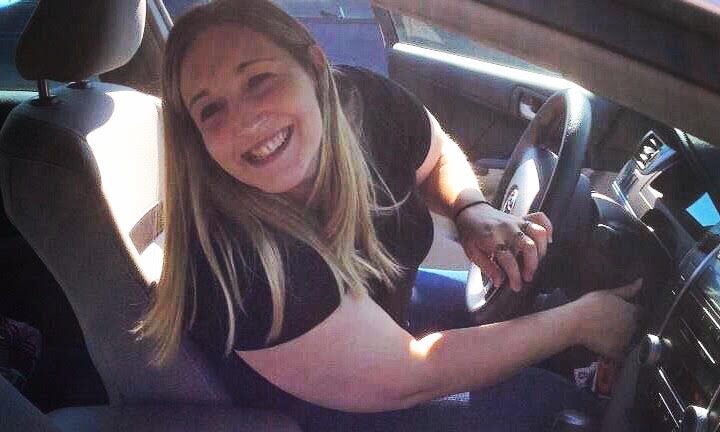 In the bleak realm of obituaries, there is one category of death that remains taboo even in a social media-obsessed, overly candid world. It is typically cloaked in euphemism: He died suddenly. She died unexpectedly. He died at home.
Deaths caused by drug overdoses are rarely acknowledged in print by the people who are left behind. But now, as a growing heroin epidemic continues to steal the lives of addicts across the country, more families are making the difficult choice to acknowledge what happened openly and honestly.
"This tender-hearted, sensitive, gifted, vulnerable son was stolen away by the addiction of heroin.''
— Spencer Wessel, age 28, died Feb. 1, 2015
"Addiction was the illness that took him, but never the essence of who he was.''
— Michael Reuben, age 22, died Sept. 21, 2008
"As those who struggle with addiction know, it is a daily fight – hour by hour, as it is ever constant. As her family all try to wrap their heads around how this disease pulls their loved ones back in, [she] succumbed to it on Thursday – but not without a valiant fight.''
— Cathleen Wyman, age 32, died April 23, 2015
Joanne Peterson, the founder of support group Learn to Cope and an advocate for families of addicts in Massachusetts, said she sees three to four obituaries a week that say that the person died of an overdose. It's about humanizing addiction and honoring that person's life, she said.
"It's their way of trying to end the stigma against their loved one,'' she said. "Letting them know that it could happen to anybody's family and that addiction is actually a disease.''
This unspooling of honesty about overdose deaths isn't happening because the judgement toward addicts has gone away, said Michael Duggan, founder of Wicked Sober, a Watertown-based support group for families and those struggling with addiction.
The reality is that more families today are involved with support and recovery groups before their child dies, Duggan said. When the worst happens, they know that they're not alone — and that they didn't somehow fail as parents.
"They're ridding themselves of the guilt and the shame that goes with it,'' Duggan said. "They're not blaming themselves anymore.''
An only son, gone: "Remembered by the many lives he touched.''
Last month, Robin Leonard sat down to craft the obituary for her only son, Luke. The 29-year-old was days away from 10 months of sobriety — his longest period of recovery yet — when he overdosed and died July 14. It was the end of a decade-long battle against the drug.
"In my heart of hearts, I think he just knew he didn't have another recovery in him,'' Leonard said.
When Luke was still alive and fighting his addiction, only the closest friends and family asked his mother how he was doing. It was too uncomfortable for them, she suspects.
"People didn't want to talk about it,'' said Leonard, who lives in Rockland, a town south of Boston. "For six, eight years, I felt like my son had died and I wasn't able to grieve for him. And now he has died.''
It never occurred to Leonard to gloss over how her son passed away. His obituary reflects both the person that he was — electrical apprentice, avid hunter, devoted uncle — and the way he departed this world after a "long battle with addiction.''
"Luke had a bright smile, made friendships easily, and had a knack for entertaining young children,'' his mother wrote. "Luke will be remembered by the many lives he touched. He will be especially remembered by his friendship and words of encouragement to those of his friends that were still struggling in recovery.''
Leonard wishes more people would show some compassion, rather than judgement, for those families who are struggling. Since Luke's obituary was printed on July 17, friends and strangers told Leonard that they admired her brave decision to open up about how her son really died. To her, though, it wasn't a choice.
"It isn't courageous,'' she said. "It has to be out there.''
A quick wit with a big heart: "Kind and hopeful to the very end.''
In 2008, years before the opiate crisis was labeled a public health emergency and the governor created a group to study opiate addiction, Ken Washburn lost his son, Casey.
In high school in Swampscott, a town north of Boston, Casey started dabbling in drugs. He liked it too much, his father said. Casey never escaped from its pull, and his family never got their son back.
He was 24 when he died, though he never really grew up. Heroin stunted him.
When it came time to write their son's obituary, Washburn wanted to tell the truth. And the truth would help promote awareness at a time when the opiate crisis was still simmering.
"You don't know how many people thanked me for doing that,'' he said.
So they said it plainly: He died of an overdose. But they also wrote about his love for his dog, Virgil. They told readers he was a good friend. They asked for donations to a foundation in his name that would help other people with addiction.
"Casey will be remembered for his quick wit, big heart, and sense of humor,'' his family wrote. "He was kind and hopeful to the very end.''
Washburn still sees many obituaries that say a young person died suddenly or unexpectedly at home. But he doesn't fault those families for their reluctance to share the truth with the world.
"Probably one of [the family members] is dead set against admitting what really happened because of stigma, embarrassment, or they're still in denial,'' said Washburn, who co-founded a grief support group for those who have lost someone to addiction.
Casey would have been 31 this year. Washburn is always disappointed when someone doesn't ask about his son. He doesn't want him, or his struggle, to be forgotten.
"Everyone knew he was a wonderful person,'' Washburn said. "But he had a horrible disease.''
A call to action: "This epidemic must end''
For six years, Cynthia Wyman either didn't know the whereabouts of her daughter, Cathy, or she was sitting in court, trying to get her committed to a drug treatment facility. Finally, in the fall of 2012, Cathy went to jail. Her mom says it was a temporary reprieve from death.
By April this year, Cathy Wyman had two-and-a-half good years of recovery under her belt. She was a leader in her Alcoholics Anonymous meetings, a mentor to others in recovery and a resource for parents of addicts.
She attended Learn to Cope meetings and talked to parents of addicts like her. After her very first meeting with parents, she stood in her kitchen and told her mom how sorry she was.
"I'm so sorry for everything I put you through,'' Cathy told her mom. "I get it now.''
But this spring, she slipped back into using heroin. She died April 23.
"No matter where she was she would flash her beautiful smile and with her gift of conversation, you became friends instantly,'' Cynthia Wyman wrote in her daughter's obituary. "Everyone that knew her always said, she had a way to capture your attention the moment she walked into a room.''
Wyman knew she had to tell her daughter's unvarnished story. Cathy never held back anything. Wyman knew she couldn't, either.
But she was also worried that others who had looked up to Cathy in her recovery would be discouraged. Cathy had done everything right, and yet still succumbed to addiction.
"I don't want other parents thinking there isn't hope,'' Wyman said. "There is always hope for your children.''
Gallery: Notable deaths of 2015
[bdc-gallery id="318859″]