Local
The Boston cyclist killed Friday was a surgeon at Beth Israel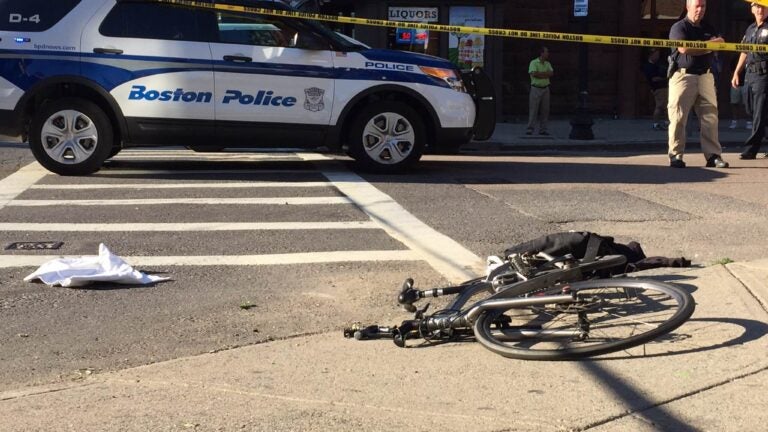 The female cyclist fatally struck by a tractor-trailer in the Back Bay Friday morning was identified by police Saturday as a Boston surgeon and research fellow with a promising future ahead of her.
Anita Kurmann, 38, worked at both Beth Israel Deaconess Medical Center and Boston University Center for Regenerative Medicine, after moving to the area from Switzerland nearly three years ago as a thyroid surgeon, according to an email from BU lab director Dr. Darrell Kotton, obtained by The Boston Globe.
According to the email, Kurmann worked "mastering difficult techniques of stem cell culture'' to treat thyroid disorders and was set to return to Switzerland to take over as Chief of Endocrine Surgery in Bern.
Kurmann died Friday at the intersection of Beacon Street and Massachusetts Avenue around 7:05 in the morning. Between 2009 and 2012, there have been 14 accidents involving cyclists at the intersection — the most of any location in Boston during that time — according to police report data mapped by the Boston Area Research Iniative.
Police said they had located the driver and flat-bed truck that hit Kurmann later Friday night.
Dr. Tony Hollenberg, Kurmann's supervisor at Beth Israel, told the Globe on Saturday night, "She was the kind of the person you want to be your surgeon'' and was finishing research on turning embryonic stem cells into thyroid tissue for journal publication.
From the Globe's story:
"Nothing scared her, and that's what allowed her to be successful in this project. She didn't know how hard it was. She just thought that all science projects were like this,'' he said. "It's an incredible loss. She was loved by everybody who ever worked with her.''
A makeshift memorial has sprouted up that site where Kurmann was killed and, according to the Globe, has been visited by other cyclists paying tribute.
Photos from the memorial:
[bdc-gallery id="116429″]