Local
'This was supposed to be her year'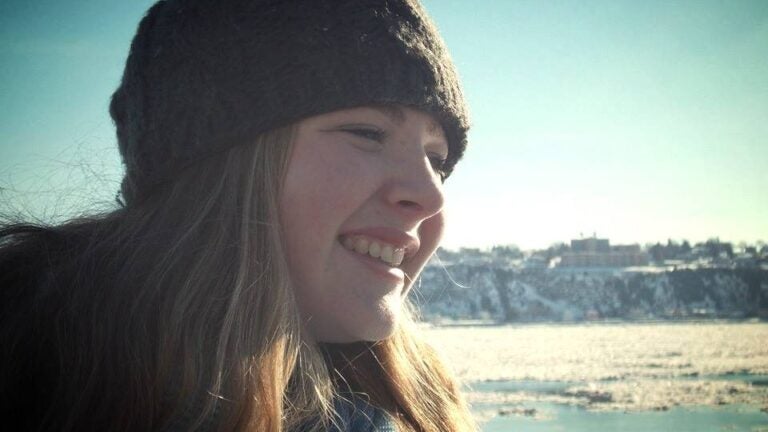 Three days after she was diagnosed with cancer, Catherine Malatesta auditioned for her high school musical.
She received a call back a few days later. She was being considered for one of the lead parts. She was thrilled. The work she had put in as a freshman and sophomore had paid off.
The next day, however, her doctors told her and her parents the cancer had spread from the primary tumor under her arm to the rest of her body. She had stage 4 epithelioid sarcoma and would need chemotherapy. She told her musical director she wouldn't be able to commit to the role.
"This was supposed to be her year,'' her mother, Jennifer Goodwin, said Friday. "Your junior year, you know, is the time that everything comes together.''
Catherine, a rising senior at Arlington High School who served as student council president and would have been field hockey captain this fall, died last Sunday. She was 16.
In December, after she broke the news to her director, she was told: "Catherine, we'll give you a role. You'll be in the play. Whatever you can do, we'll have you.''
Catherine, who had blond hair and blue eyes and shared a Nov. 24 birthday with her mother, underwent extensive chemotherapy in January and February. She would receive treatment at Dana-Farber on a Thursday and be at rehearsal on a Friday.
Eventually, she couldn't lift her arm. The pain was too great. The director moved her around on stage, so her other arm would face the seats.
Catherine, the idol of her two younger brothers, missed her choir group's trip to Italy in February. She missed her rowing season, too.
"She'd suffer for a few hours,'' her mother said, "but then she'd wake up the next day, and she'd say, 'All right, what's next, I can handle this.'''
An honors student who dreamed of becoming an attorney, Catherine recorded her class day speech from her bed at Boston Children's. It was later played at a schoolwide assembly.
As hundreds of community members prayed for her each week, she continued to teach first graders at her church ("The best hour of her week,'' according to her mother). She began wearing a real-hair wig. Years before her diagnosis, she had donated to Locks of Love. She spoke at the Relay for Life, an event she had participated in three times before.
She even went to prom.
"She looked at me and said, 'Mom, you need to promise me that I'm going to get to the prom,''' her mother recalled. "And I said, 'Catherine, I can't promise you. I can do everything possible to make sure that you get there, but I can't promise you.'''
"She had the most glorious night of her life,'' she said.
In late March, the Thursday before Shrek the Musical was set to take the stage, Catherine had another round of chemotherapy.
On Friday, she performed.
On Saturday, she performed.
On Sunday, she performed.
"To see her perform was dazzling … it was magical,'' her mother said.
"She wasn't going to let it define her,'' she said. "She was going to try to carry on and move forward with her future and her plans as if she was well. Doing so, she taught so many what courage is, and what faith is, how to fight, how to persevere. It was truly remarkable to see.''
Maybe it was Catherine's year after all.