Local
Feds: Mobster failed polygraph about Gardner Museum heist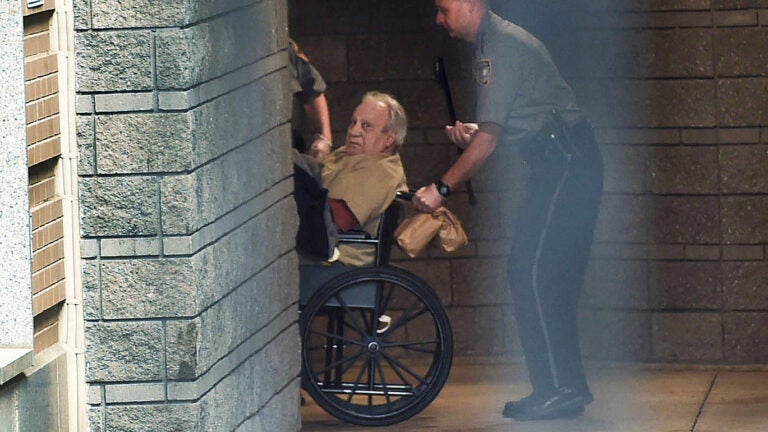 Federal authorities believe Robert Gentile lied when he testified under oath that he had no knowledge of the Gardner Museum heist, according to a recent court filing.
The filing revealed nothing to suggest investigators are any closer to locating the art – valued at $500 million – that was stolen from the Isabella Stewart Gardner Museum more than 25 years ago.
Federal authorities said Gentile failed a polygraph exam in which he was asked about his knowledge of the heist, and that he told an FBI informant he knew who was behind the theft.
A. Did you know those paintings would be stolen before it happened? Answer: No

B. Did you ever have any of those stolen paintings in your possession? Answer: No

C. Do you know the current location of any of those paintings? Answer: No
"The results of the polygraph establish without question that the defendant was not being truthful in his answers to any of the relevant questions,'' the filing states.
According to The Hartford Courant, which first reported on the recent court filings, Gentile has repeatedly "denied having any knowledge of or involvement in the Gardner heist.''
Gentile told an FBI informant that Robert Guarante, a known figure in Boston's criminal underworld, "masterminded the whole thing,'' according to the filing.
That informant "reported that when he asked Gentile if he had the paintings, Gentile "just smiled,'''' according to the filing, which says "investigators concluded that the defendant had perjured himself before the grand jury in Boston in December 2010 and terminated his "cooperation'' in the early part of 2011.''
Guarante died in 2004. In 2010, his widow told investigators that her husband and Gentile met years earlier and that she believed they exchanged some of the stolen artwork outside a Portland, Maine restaurant, according to the Portland Press Herald.
Gentile is currently in custody awaiting trial on federal firearms charges.
Attorneys for Gentile tried to get that charge dismissed last month by arguing in a court filing that the the charge amounted to "outrageous government misconduct.''
"The Government's interest in Mr. Gentile … centers not around his being a purveyor of firearms … but in its belief that Mr. Gentile needs to be coerced into cooperating in the Gardner Museum investigation by means of prosecution for Government-orchestrated crimes on unrelated charges.''
Last week, the U.S. Attorney's Office released a surveillance video from inside the museum the night before the infamous 1990 heist. Authorities asked the public to help identify a man seen visiting the museum almost exactly 24 hours before two thieves dressed as Boston Police officers entered the museum through the very same door.