Local
So much for swimming in the Charles River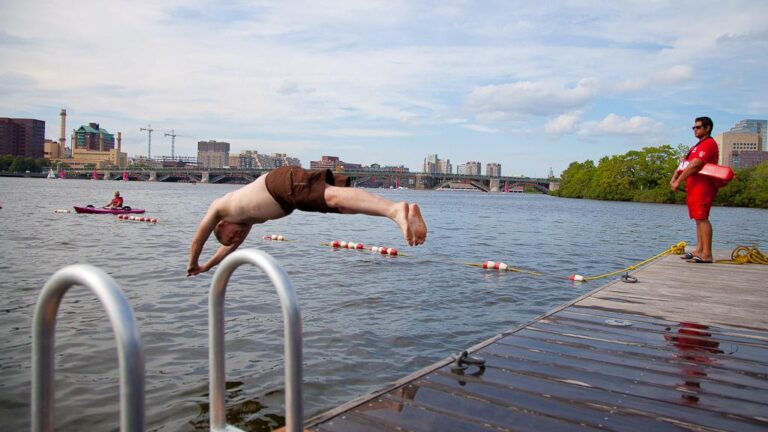 Remember the time people were invited to swim in the Charles because it was completely safe to do so?
Turns out that's no longer true. According to The Boston Globe, officials have since announced an algae bloom in the Lower Charles River Basin, and more than twice the amount of bacteria than the recommended limit.
Officials posted signs along both sides of the river, warning people not to drink the water and to rinse off after contact, the Globereports. Apparently the water can cause gastrointestinal distress for humans and pets.
The Globereports the algal blooms are relatively common in summer, and an outbreak of the same kind closed Jamaica Pond last month.
Weren't we supposed to love that dirty water?
Read the full story at the Globe.
Looking for something to do instead of swimming in the Charles? Embark on our Ultimate Boston Walking tour instead!
[bdc-gallery id="116204″]