Local News
Elizabeth Warren open to legalizing marijuana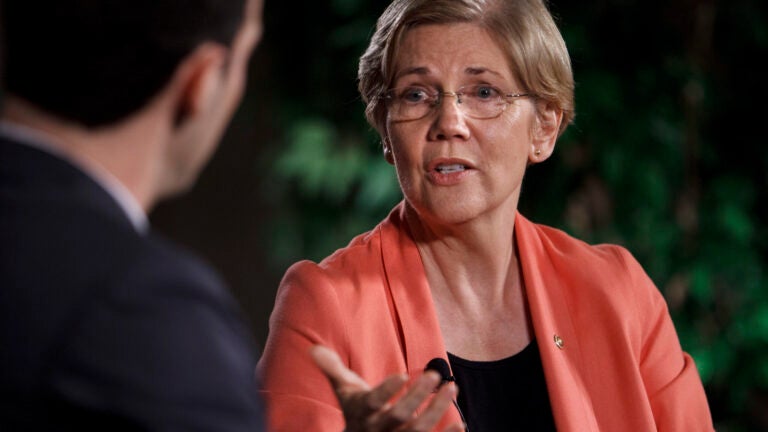 Democratic U.S. Sen. Elizabeth Warren said she is open to legalizing marijuana for recreational use.
Warren, who has been discussed as a potential running mate for current Vice President Joe Biden, sat for an interview that touched on a number of topics with reporter Joshua Miller at The Boston Globe interview series Political Happy Hour at Suffolk University. Recently, State Attorney General Maura Healey ruled in favor of more than 20 potential ballot questions, legalization among them.
"You were opposed to legalization in 2012,'' Miller said to Warren. "As a Massachusetts voter, what's your position today?''
Warren said that she is more receptive to the notion of legalization now. "I'm open to it,'' she told Miller. "I think we've learned more.''
"A couple of states have legalized marijuana for recreational use. Frankly, I think we ought to be learning what we can from those states,'' she said.
Warren said that she supports "more research studies about what happens when you do legalize,'' hoping to track economic and cultural changes in the areas that have made the shift.
As a member of the Health Education Labor and Pensions Committee, Warren said she has been "pushing the federal government'' to step up research on the drug's medical uses.
"We ought to explore it,'' Warren said, "and see what the consequences of marijuana use are.''
Watch the full video at The Globe.
2016 presidential candidates
[bdc-gallery id="140212″]