Local
This year's MIT hack pays tribute to past pranks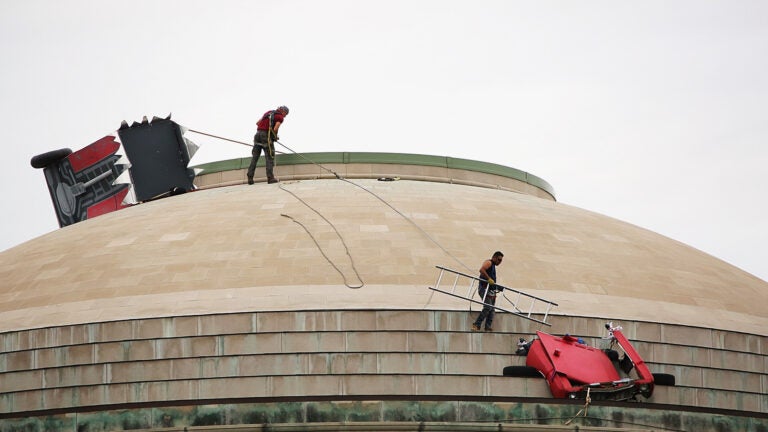 MIT students woke up to a fire truck and other bizarre objects at the top of the "Great Dome'' building, but there's nothing to worry about—it's tradition.
Students decided to get creative this year for the annual "hack,'' making this year's prank a tribute to pranks of years past, according to The Boston Globe.
The fire truck brought back memories of the prank in 2006. The police car on Killian Court? A bow to the campus police cruiser prank of 1994.
But by 9:30 a.m. Friday, workers were taking care of the out-of-place objects.
"This is what is great about MIT, " Aaron Weinberger, MIT's assistant director for institute affairs, told the Globe. "There is a sense of creativity here — something unusual occurs here all of the time.''
Read the full story at the Globe.
The history of MIT hacks and pranks:
[bdc-gallery id="110675″]