Local
Elizabeth Warren and Donald Trump agree on these major issues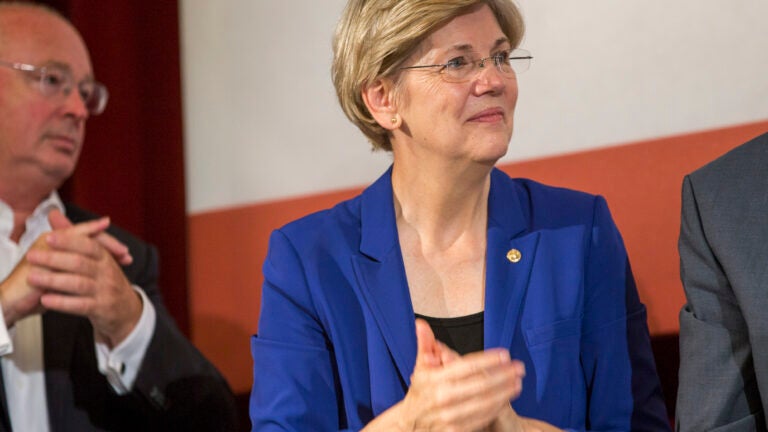 Elizabeth Warren usuallyhasharsh words for Republicans, especially when it comes to Donald Trump. But Warren doesn't always disagree with the GOP presidential frontrunner.
During her Tuesday appearance on The View, the progressive Massachusetts senator praised Trump's tax policy.
"There are a lot of places where he gets out and talks about important things,'' Warren said. "Like Donald Trump and I both agree that there ought to be more taxation of the billionaires, the people who are making their money on Wall Street.''
(Warren's Trump comments begin around 2:45 in the video)
[fragment number=0]
The show's co-host Joy Behar then jumped in.
"That's a pretty liberal position,'' she said. "He must be driving the right-wingers out of their mind.''
"No,'' Warren rebuked. "Don't call us liberal. It is a pretty right position, and it is where most of America is.''
In an interview last month, Trump said he supports raising taxes on the very wealthy, a position polls show the majority of Americans agree with.
"The middle class is getting clobbered in this country,'' Trump told Bloomberg. "You know the middle class built this country, not the hedge fund guys, but I know people in hedge funds that pay almost nothing and it's ridiculous, OK?''
Taxing the wealthy more isn't the only thing Warren and Trump agree on.
The real estate mogul also told Bloomberg he opposes the corporate inversion, in which domestic companies re-incorporate abroad, usually to avoid paying U.S. taxes.
Warren has also spoken out against the practice.
They have also both been vocal critics of the influence of money in politics.
Speaking at a conference in May, Warren said the system has made it "almost impossible to get any kind of change.''
During the first GOP presidential debate in August, Trump also called the system "broken'' and provided himself as an example.
"Before this, before two months ago, I was a businessman,'' he said. "I give to everybody. When they call, I give. And you know what? When I need something from them, two years later, three years later, I call them. They are there for me. And that's a broken system.''
Though Warren and Trump do agree on a few points, don't expect an endorsement coming any time soon.
"It's the other half with Donald Trump,'' Warren told The View panel, referring to his position of immigration reform, "because he's the one who said he wants to rip 11 million people who live this country right now; rip them out of their families, take them away, and deport them.''
Warren said, based on that position alone, Trump "can't be president.'' In July, she called him a "blowhard.''
"You got to remember who he's being measured against on the Republican side, no offense,'' she said Tuesday.