Local
Baby Bella's dad says mom had nothing to do with the girl's death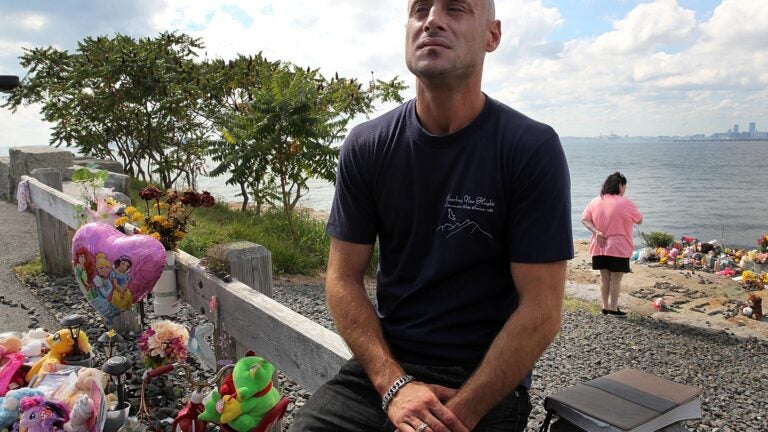 The father of the little girl found dead on the Deer Island shoreline three months ago told the Boston Herald that the girl's mother had nothing to do with the child's death.
Joseph Amoroso told the newspaper that he and Rachelle Bond conceived the girl now known as Bella in a tent at Occupy Boston.
Bond, 40, is in jail and will appear in court Monday on a charge of accessory after the fact to the child's murder. Bond's boyfriend, Michael P. McCarthy, 35, is charged with murder in Bella's death. She was 2 ½ when she died, investigators said.
"She told me the whole story,'' Amoroso told the Herald. "She was very emotional, sincere through the whole thing, and I believe her. I believe her — that it was this man who murdered our daughter, murdered a 2-year-old.''
The brown-eyed girl known was known only as Baby Doe for months after a passerby found the girl's body on June 25 wrapped in a trash bag on the shore along Boston Harbor. Tens of millions of people shared her picture on social media and detectives struggled to give her a name until a tipster contacted police this week.
On Friday, Bond and McCarthy were arrested after police executed a search warrant at Bond's Dorchester apartment. It is not known whether Bond or McCarthy had an attorney.
Prosecutors said they expect to detail more about the girl's death in court on Monday.
Read the Herald report here.
Gallery: The Baby Doe case:
[bdc-gallery id="143383″]