Local
Bill aims to ban Styrofoam food containers across Massachusetts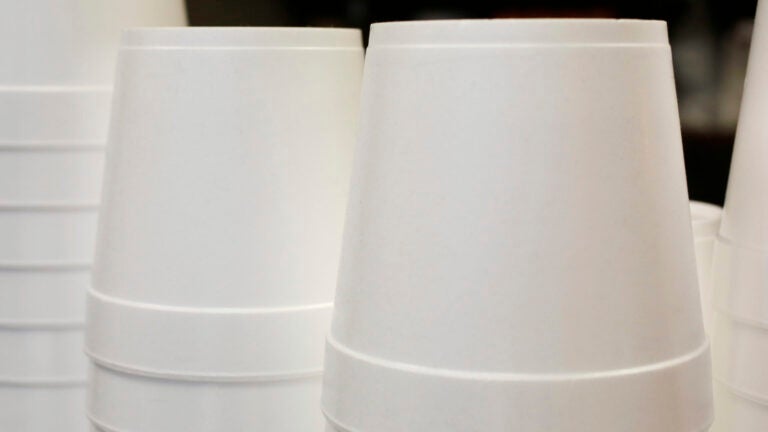 Your take-out food may soon come in a cardboard container.
Two Massachusetts legislators are advancing their effort to ban the use of Styrofoam by restaurants across the state.
Sen. Michael Barrett, of Lexington, and Rep. Frank Smizik, of Brookline, have filed a bill that would give restaurants a year to find containers made out of materials other than polystyrene for dispensing food.
"Styrofoam degrades very slowly,'' Barrett said. "That's bad news for the planet. The good news is that there are substitutes like cardboard, which are much kinder. The use of Styrofoam is a leftover from an era when we knew less about the consequences to public health and the environment.''
Eighteen lawmakers have co-sponsored the measure, which would extend a polystyrene ban already adopted by some municipalities in the state, according to the State House News Service. Each year, Americans throw away 25 billion Styrofoam cups, enough to circle the Earth 436 times, according to Harper's Index.
"Because it takes years to degrade, it can be found littering out streets and sitting in landfills,'' Smizik said. "Not only do chemicals present in polystyrene pose health risks, but the debris from broken down containers are harmful to the environment and wildlife.''
When Brookline banned the use of disposable polystyrene, Dunkin' Donuts replaced foam cups with a double-walled paper version at locations in the town.
Smizik said the bill would not harm business.
"Brookline implemented a ban in 2013 and businesses I've spoken with have not seen unmanageable price increases or a drop in customer satisfaction,'' he said. "Massachusetts should continue its environmental leadership by becoming the first in the nation to implement a statewide ban on polystyrene.''