Local
Gloucester Police will meet with big pharma after Facebook post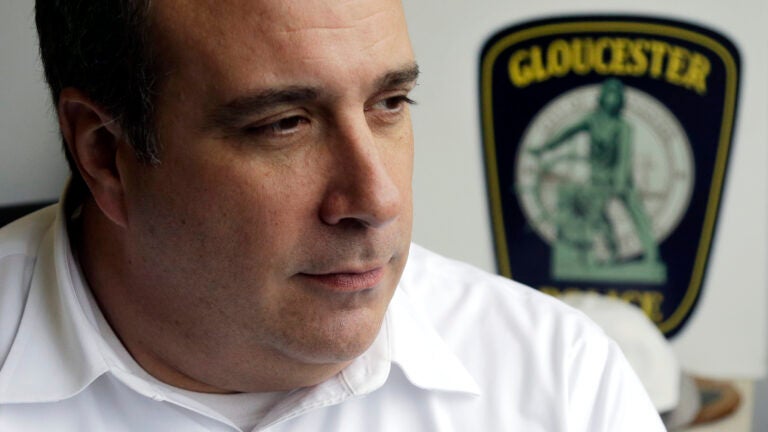 Earlier this week, the Gloucester Police Department published a Facebook post urging people to contact the CEOs of pharmaceutical companies to "politely ask them what they are doing to address the opioid epidemic in the United States.''
The department's post listed the names, salaries, and contact information for five of the industry's highest paid CEOs. And, apparently, it worked.
On Friday, the department sent out another Facebook post announcing that Pfizer, a pharmaceutical corporation headquartered in New York City with research headquarters in Connecticut, called the department to set up a meeting:
[W]e are meeting with [Pfizer]. When you continue to make your calls, thank them because they could have ignored us all. Instead, within 48 hours..they responded. We've got Mass Assisted Health Plans at the table (MAHP). They're doing good things. Treatment Providers are removing barriers daily. More police agencies are signing onto to PAARI.

This is not because of us, this is because of YOU.

Addiction is a disease.

No way we are arresting someone who comes in for help.

No way are we judging anyone.

People with addiction are doing their part every day by walking into the police station and asking for help.
The department also called out doctors who "blatantly overprescribe.''
"We don't want to be in the health care business…but we are really good at holding people accountable,'' Police Chief Leonard Campanello wrote.
Many Facebook users commented to show their support for and pride in the police department.
"Thank you SO much Chief Campenello [sic]! Your stance is revolutionary and so needed! Only a police chief could lead this charge and you had the courage to do it!'' one man wrote.
The police department did not immediately have information about when and where the meeting will take place.
Here's the full Facebook post:
[fragment number=0]