Local
Wesleyan students want to shut down their own newspaper for its Black Lives Matter coverage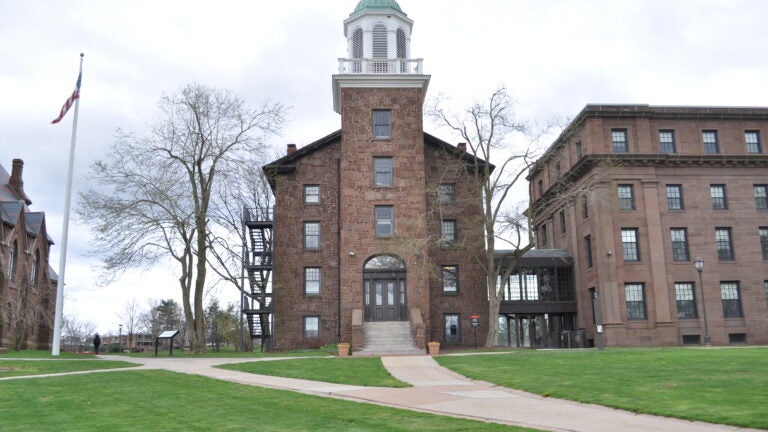 Some Wesleyan University students didn't like the Black Lives Matter coverage by their student-run newspaper, The Argus. So they've decided the answer is to try to shut the paper down.
During a Sunday night forum held by the university's student government body, the Wesleyan Student Assembly, a petition was introduced to boycott and revoke funding of the 147-year-old paper.
The petition, signed by 147 students, says the paper "neglects to provide a safe space for the voices of students of color and we are doubtful that it will in the future,'' according to The Argus.
The calls were a direct response to a Sept. 14 opinion piece by an Argus staff writer criticizing the methods of Black Lives Matter (for which the paper's editors apologized three days later), as well as the paper's past coverage of the movement.
The petition will be discussed at a town hall meeting sponsored by the student assembly next Sunday.
The petition also included a series of demands, including work study or course credit positions at the paper, social justice/diversity training, and "open space on the front page in the publication dedicated to marginalized groups/voices.''
Rebecca Brill, co-editor-in-chief of The Argus, told Boston.com that the petition misses the point, stressing the importance of editorial independence. Brill also said the premise of the boycott doesn't make sense, since the paper is volunteer-run and hence the staff "doesn't make any money off the paper.''
"We acknowledge that it's been a problem in the past,'' she said, referring to the paper's Black Lives Matter coverage, "but we want to work with petitioners, the students of color community, and the WSA to achieve more diversity on our staff, improve our coverage of the movement, and make more space for marginalized voices in the paper.''
Wesleyan President Michael S. Roth posted a statement Saturday on the university website titled "Black Lives Matter and So Does Free Speech.''
"Debates can raise intense emotions,'' he wrote, "but that doesn't mean that we should demand ideological conformity because people are made uncomfortable. … Censorship diminishes true diversity of thinking; vigorous debate enlivens and instructs.''
But leaders of the student assembly told The Argus they may move on the petition, citing their platforum of "equity and inclusion.''
"In this vein, we are supportive of the push for a more equitable and inclusive Argus,'' said the student assembly president and vice president. "We hope that the cries for change from the students of color community will move The Argus's leadership to action.''
Brill said that the paper had rededicated itself to covering Black Lives Matter last semester after receiving criticism for lacking coverage.
"Now there's a lot more urgency to that goal,'' she said, adding that she understands the anger and pain in response to the Sept 14. article. The paper plans to run a "Black Out'' issue, written entirely by students of color in the "near future.''
"I think moving forward I would love for them to realize that we share a lot of the same goals, and there's a lot of ways for us to work together to achieve those things,'' Brill said. "Just maybe not on the exact terms that they're bringing.''
The most expensive colleges in New England
[bdc-gallery bgmp-legacy-id="52b016d4-41f8-11e5-9cfe-38a0e2e653e3″ id=""]