Local
Massachusetts man's sunfish reaction video spurs 'Jaws,' 'Family Guy' mashups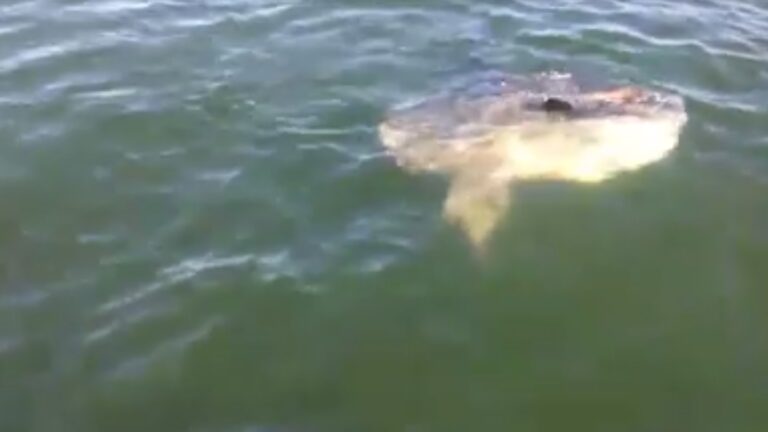 Now that Michael Bergin's Massachusetts-accent-laden, sunfish freak-out reaction video has spanned the corners of Internetvirality, the requisite second phase of meme-ification is mashup videos.
And, as always, the people of the interwebs, likely procrastinating from doing their real jobs, have us covered.
First from The Daily Beast, who on Wednesday brilliantly interspersed audio of Bergin's tirade with footage from Jaws.
As you should know by now, this audio is very NSFW, so get your headphones, at least.
[fragment number=0]
YouTube user Josh Gorman apparently had the same thought. He mashed up the audio with the Jaws scene in which characters Martin Brody, Matt Hooper, and Quint first encounter the shark (h/t BuzzFeed).
Again, NSFW.
[fragment number=1]
And then from another YouTube user, Kraig Marshall, who matched Bergin's reaction with the voice of another profane New England treasure, Family Guy's Peter Griffin.
Headphones still suggested.
[fragment number=2]
As of Wednesday night, Bergin's original video had been viewed more than 1.2 million times. And the 41-year-old Malden man has been soaking in the spotlight.
"If you look on Facebook, it says, 'The Pope,' and then it says 'Michael Bergin.''' Bergin told The Boston Globe. "It's overwhelming. I would have never thought this would happen, bro.''
Now that we're all familiar with what a sunfish looks like, brush up on your knowledge of local New England sharks.
[bdc-gallery id="111399″]