Local
Suicide-by-text case against teen will go forward, judge rules
Michelle Carter's attorneys had asked for a judge to dismiss the involuntary manslaughter charge against her, but the judge refused.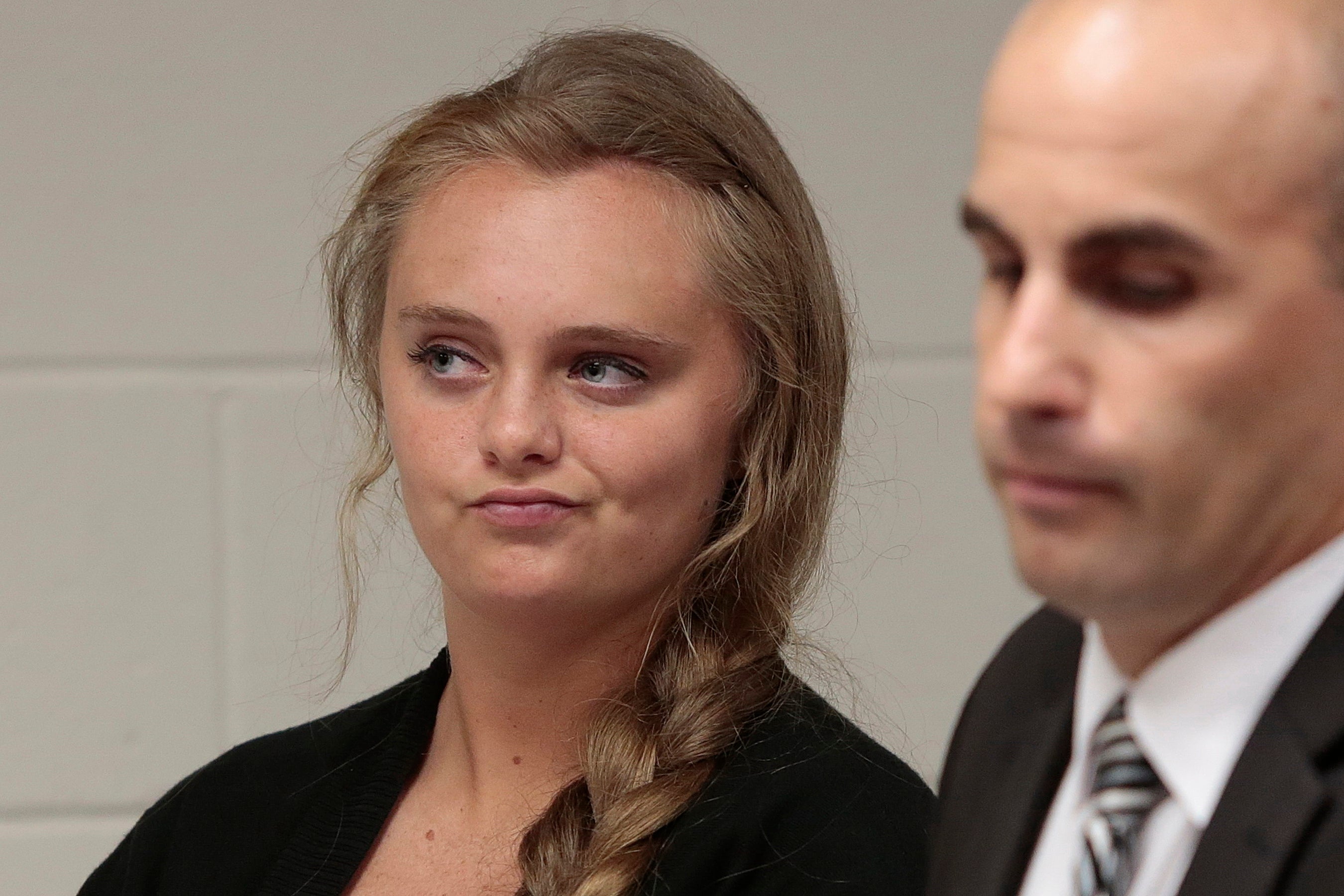 The case of a teenage girl charged with encouraging her boyfriend via text message and phone calls to kill himself will go forward, a judge ruled.
Michelle Carter, 18, is charged as a juvenile in Bristol County with involuntary manslaughter after police unearthed hundreds of text messages in which Carter counseled her boyfriend, Conrad Roy, to kill himself.
Roy, of Fairhaven, was found dead of carbon monoxide poisoning in his truck on July 13, 2014. In the messages presented by prosecutors, she counseled him on how and why he should kill himself. The pair were on the phone for about 45 minutes while he sat in the truck with a generator running, prosecutors said, and she told him to "get back in the truck'' when he exited because he was "scared that it was working.''
Last month, Carter's attorney asked for the case to be dismissed, arguing that Carter didn't cause Roy's death — he was already suicidal and she was 50 miles away at home in Plainville when he died. Besides that, her attorney said, her speech was protected by the First Amendment.
But Judge Bettina Borders wrote in an order that there was sufficient evidence for a Grand Jury to indict Carter. Her speech wasn't protected by the First Amendment because it "does not protect conduct that threatens another,'' the judge wrote.
"The defendant's act of telling the victim to get back into his truck, along with weeks of counseling the victim on how to commit suicide and encouraging him to do, so caused the victim's death,'' she wrote in the order dated Tuesday.
If he hadn't gotten back inside the truck, Roy would not have died, Borders wrote. Carter could have called 911 and prevented Roy's death, she said.
Carter also exchanged text messages with a friend after Roy's death admitting that she encouraged Roy to commit suicide, the judge wrote. That shows "that [she] intended the conduct that caused the victim's death,'' according to Borders.
Defense attorney Joseph Cataldo said that he will be appealing the judge's decision in the next few weeks. He said the judge's assertion that Carter's speech was a threat "really stretched the boundaries and definition of what a threat is under our law.''
"If anything, the reading [from the text messages] is she encouraged him to gather strength to do what he wanted to do,'' Cataldo said. "I don't see how that's a threat that she was going to harm him.''
Her next court appearance is scheduled for Nov. 30 in Taunton Juvenile Court.
Read the text messages exchanged by Carter and Roy in the prosecution's argument against dismissal:
[fragment number=0]