Local News
Former UMass student charged in death of campus drug informant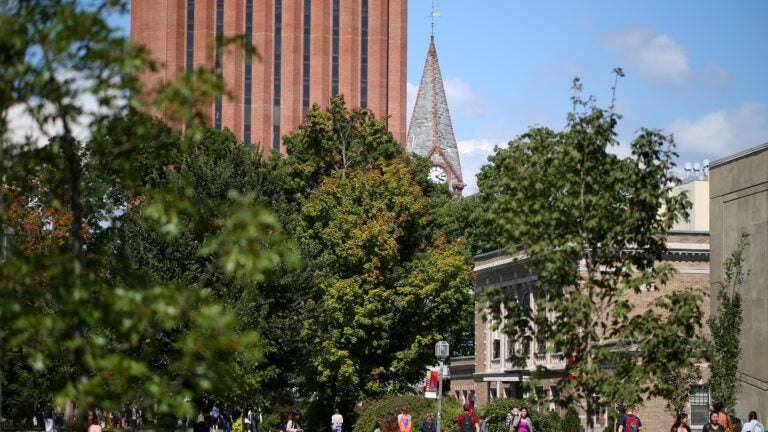 A former University of Massachusetts Amherst graduate student was indicted Monday by a Hampshire grand jury in the death of fellow student and campus police informant Eric Sinacori.
Jesse Carrillo was charged with involuntary manslaughter and distributing heroin after Eric Sinacori, was found dead in his dorm room on parents' weekend in 2013, The Boston Globe reports. An alleged drug dealer, the 27-year-old Carillo was arrested Monday according to a press release by the Northwestern district attorney.
Police had investigated Sinacori for selling LSD and Molly out of his dorm in 2012, the Globe reports, but didn't press charges on the agreement he'd help them catch another campus drug dealer. As part of the campus informant program, he was able to keep his drug addiction secret from his parents.
The program was deplored by a UMass Amherst-appointed panel, and the subject of a Globe investigative piece in 2014. Sinacori's mother said she believed there was a missed opportunity to save her 20-year-old son, when police found a hypodermic needle in his dorm room.
Read the full story at the Globe.