Local
Boston-area roads are turning into near rivers today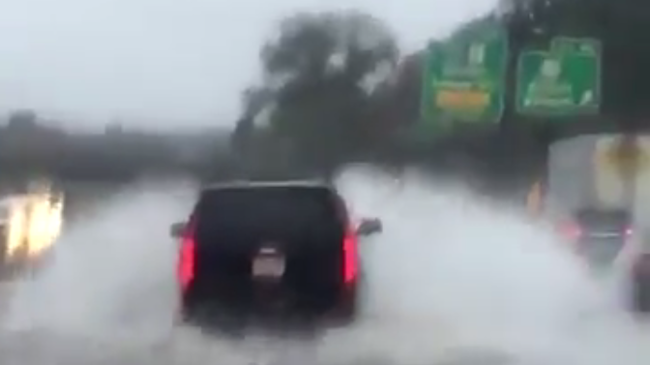 With heavy rain falling across the region Wednesday, a number of Boston-area roads briefly resembled rivers.
At 11:30 a.m., Jonna Mojica tweeted this video of a flooded I-95 near exit 25 in Weston.
[fragment number=0]
Around the same time, the Only In Boston twitter account sent out this photo of a car stuck near Route 9 in Framingham.
[fragment number=1]
Shortly after, at about 11:45 a.m., Universal Hub shared a video of flood waters on Storrow Drive in the city.
[fragment number=2]
The wet weather has also resulted in crashes, including a fatal crash on I-95 north in Lexington early this morning involving a tandem tractor-trailer unit and another tractor-trailer crash on I-93 north in Canton this afternoon.
[fragment number=3]
Wednesday's inclement weather was the first of three punches Mother Nature has in store for the region. More rain is expected Thursday and Friday, followed by some effects from Hurricane Joakim over the weekend into next week.
Did you capture some crazy weather-related photos or video? Send them to [email protected].