Local
Elizabeth Warren to Black Lives Matter activist: 'Let's make it happen'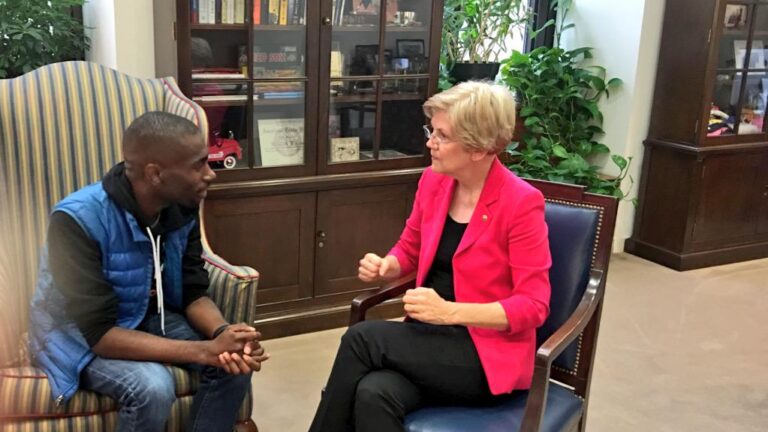 Fresh off a speech offering strong support to the Black Lives Matter movement, Sen. Elizabeth Warren met with one of the group's most prominent leaders, DeRay Mckesson, on Tuesday.
[fragment number=0]
In an interview with Boston.com on Wednesday, Mckesson said Warren was "incredibly sincere'' and "open to conversation'' during their talk. He said their meeting covered regional issues on criminal justice and race, and she and her staff committed to forming policies on those issues.
"She was like, 'Let's make it happen,''' he said.
During a speech on Sunday, Warren spoke forcefully about America's history of economic, legal, and civic barriers to blacks and called for a bevy of reforms. Mckesson praised that speech as "incredible,'' but said he wanted to see concrete policy proposals.
"The speech is only important if it actually translates into action on her part,'' he said. "It's clear she understands the deep intention behind America's institution of racism. The next step is what will she do, given her influence, to undo that.''
[fragment number=1]
Mckesson (and his ever-present blue vest) has chronicled the protests in Ferguson, Baltimore, and elsewhere on his active Twitter account. The Los Angeles Times recently described him as one of the "new civil rights leaders'' of today.
Warren thanked Mckesson in a tweet, adding, "This is important.''
[fragment number=2]
Photos: A look back at the protests in Ferguson.
[bdc-gallery id="118004″]