Local
Man escapes from his truck after it rolls off Chatham's Fish Pier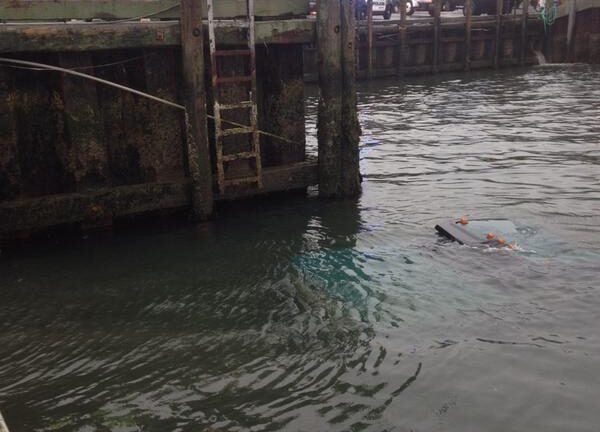 A Chevy pickup rolled into the water off Chatham's Fish Pier this morning.
The truck had an apparent mechanical failure, and wound up in Aunt Lydia's Cove with the driver still inside. He was able to escape without any injuries, a spokesperson for the Chatham Police Department confirmed for Boston.com.
[fragment number=0]
[fragment number=1]
As of 11 a.m., emergency services were beginning work to remove the foundering truck from the cove.
UPDATE: At roughly 1 p.m. the truck was lifted from the water.
[fragment number=2]