Local
There's a $4.3 billion dollar ship floating off a dock in Maine
The Navy's latest warship is nearing completion despite critics' concerns.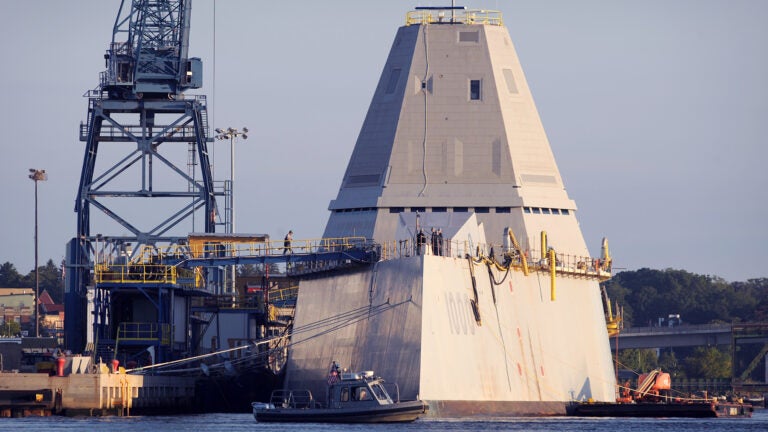 It's a lighthouse…It's a pyramid…It's a Zumwalt? The 600-foot sharp-angled structure looming out of the water in Maine is a Zumwalt-class missile destroyer.
The ship has been in the works for years—after two decades of planning, the $22 billion Zumwalt program has exemplified the Pentagon's mismanagement to some critics, The Boston Globe reports.
Originally, 32 ships were planned, but the Navy cut its order to just three—at $4.3 billion each—and said in 2008 that the vessel would be vulnerable to enemy missiles and submarines, according to the Globe.
The first of the three ships is almost complete at Maine's Bath Iron Works shipyard. But those in the community are still reserved after the USS Katahdin incident when, 125 years ago, the Navy launched an ugly-duckling of a ship that just ended up being used for target practice.
Read the full Globe story here.