Local
The adorable results of combining Swampscott's high school and senior center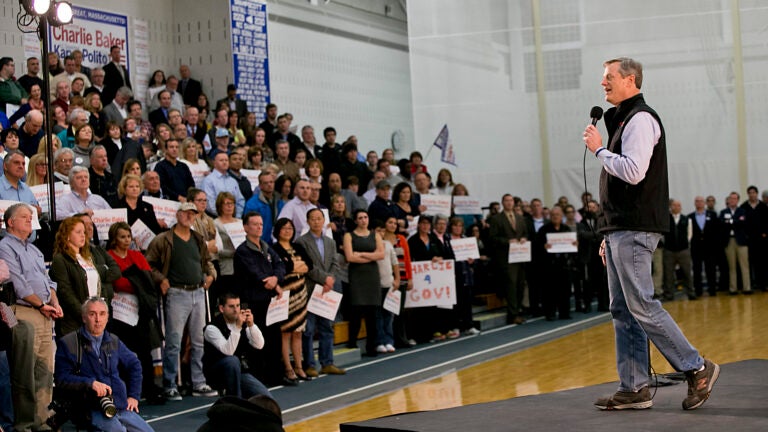 Swampscott's decision to house the town's high school and senior center under the same roof was the focus of a CityLab profile on Monday, furthering hopes that the unique program will be a model for other cities.
Ten years ago, Swampscott announced plans to build a $55 million high school that would share facilities with the town senior center. The idea was to more efficiently use facilities that would have been appropriate for both teenagers and the elderly, the building's architect Philip Poinelli told CityLab:
The senior center had a strong dance program, Poinelli recalls learning. "We said, 'Well, we have a dance room in the high school.' In the winter, they took seniors in a bus to a local shopping center to walk—I said, 'Well, we have this huge field house, you could use that.' There was so much overlap, and it just seemed to make sense.''
Although the seniors and the high schoolers don't have planned programming together, their paths often overlap – and in adorable ways, too. For example, a group of seniors taught students how to knit, CityLab writes, while student athletes talked sports strategy with their elders for their coming seasons.
The positive attention in the CityLab profile furthers the hopes of Swampscott officials, who in 2005 said they hoped the community space would be a model for other cities.
"It's always been a very good experience when seniors interact with young people,'' Je'Lesia Jones, who at the time was the press secretary for the state's Executive Office of Elder Affairs, told The Boston Globe in 2005. "So this is just fascinating. It's a wonderful idea, and perhaps could be a model for the rest of the country.''
You can read the rest of the story at CityLab.
Gallery: The top high schools in Massachusetts, according to Newsweek.
[bdc-gallery id="107505″]