Local
UConn mac and cheese kid: 'I was, to say the least, very intoxicated'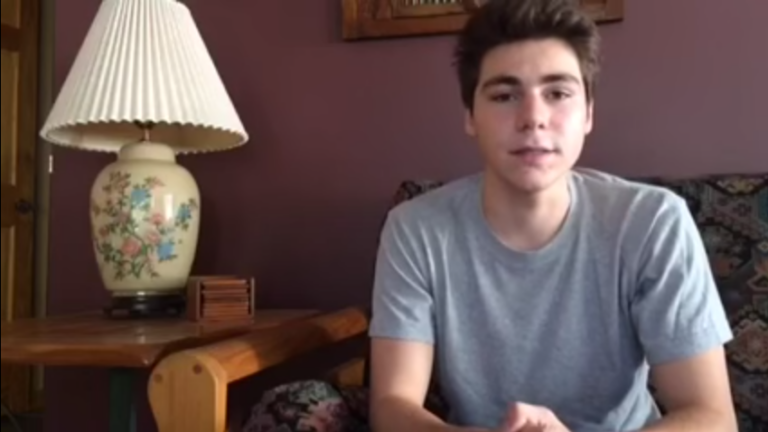 The UConn student who went on an extended drunken rampage after he was denied a plate of bacon-jalapeño mac and cheese apologized in a YouTube video on Monday.
In a nine-minute video that went viral last week, 19-year-old Luke Gatti was refused service for bringing alcohol into the campus dining hall. Gatti then berated and shoved a UConn dining hall manager. Finally, Gatti was taken down by another staff member and arrested by police.
The student's two-and-a-half minute video begins by apologizing to that employee who he accosted.
"He was just doing his job. He gave me so many chances to walk away, and I didn't listen to him,'' Gatti says in the apology video. "No one deserves to be treated that way – ever. At the time I was, to say the least, very intoxicated.''
[Warning: Mild language]
[fragment number=0]
Gatti said he watched the video and felt "ashamed'' of himself.
"I was just watching it thinking, 'Oh my God, what the hell is wrong with me?''' he said. "This was seriously a wake-up call.''
He also directs an apology to his friends, family, and the UConn student body for making them all look bad. Finally, Gatti had one piece of advice before signing off.
"To all those who want to send donations of mac and cheese to me, please just send it to your local food pantry,'' he says.
Gallery: The best hangover brunches around Boston.
[bdc-gallery id="110400″]